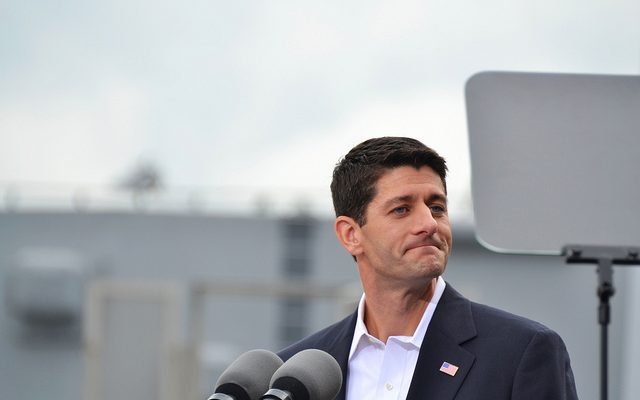 "Congressman Paul Ryan (R,Wisconsin)" Courtesy of Tony Alter : License (CC BY 2.0)
Humor
Twitter Made Paul Ryan's PowerPoint Presentation 100 Times Better
By
|
House Speaker Paul Ryan likely didn't wake up this morning expecting to become a viral meme, but that's exactly what happened.
During a press conference earlier today, Ryan delivered a presentation to explain the GOP's proposed Obamacare replacement, the American Health Care Act. The house speaker used an old-school PowerPoint to explain key points with graphs and visual aides.
It didn't take long before Twitter, trained to sniff out prime, meme-worthy blank canvases, offered up some alternative visual aides for Ryan's presentation. Check out the top ten funniest Paul Ryan PowerPoint memes below!
Paul Ryan just gave a PowerPoint Presentation… pic.twitter.com/iOqvtglEhe

— President Goodtime (@SethGoodtime) March 9, 2017