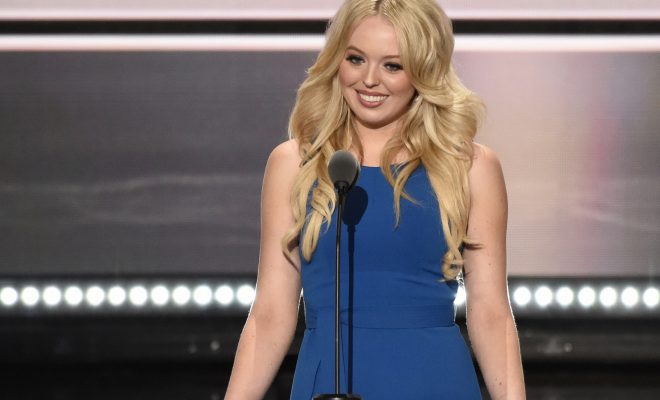 Image courtesy of Disney I ABC Television Group; License: (CC BY-ND 2.0)
Fashion
Tiffany Trump Shunned by Editors at New York Fashion Week
Sharing a last name with the president could make you unpopular in some circles, as Tiffany Trump learned while attending New York Fashion Week.
During the Philipp Plein show on Monday, the youngest Trump daughter was seen sitting by herself after fashion editors allegedly switched seats to avoid sitting next to her.
Former Wall Street Journal columnist Christina Binkley tweeted a photo of Trump from the show that she captioned: "Nobody wants to sit next to Tiffany Trump at Philipp Plein, so they moved and the seats by her are empty."
Nobody wants to sit next to Tiffany Trump at Philipp Plein, so they moved and the seats by her are empty. pic.twitter.com/XcxNYI6Kf8

— Christina Binkley (@BinkleyOnStyle) February 14, 2017
Empty seats next to Tiffany Trump. pic.twitter.com/axvYJAFupl

— Christina Binkley (@BinkleyOnStyle) February 14, 2017
Nikki Ogunnaike, senior fashion editor at "Elle," tweeted that the show started late due to the last-minute seat changes, with editors "fleeing" to not have to sit close to Tiffany.
The incident caused quite a stir online, with many people calling both Binkley and the fashion editors bullies for posting the photos and seemingly punishing Tiffany for her father's actions. "The View" co-host Whoopi Goldberg was especially peeved by the snub, and defended Tiffany during Wednesday's episode of her show.
"You know what, Tiffany? I'm supposed to go to a couple more shows. I don't know what's going to happen, but I'm coming to sit with you," Goldberg said. "Because nobody's talking politics. You're looking at fashion! She doesn't want to talk about her dad! She's looking at the fashion!"
Goldberg's co-host Sara Haines also chimed in saying, "it's almost like we live in a time where people are saying that 'because it's a Trump' it's ok to bully her."
.@WhoopiGoldberg reacts to editors not wanting to sit next to Tiffany Trump at fashion week: "Girl, I will sit next to you!" pic.twitter.com/FcNDqaw1Pn

— The View (@TheView) February 15, 2017
Tiffany accepted Goldberg's invitation via Twitter.
Thank you @WhoopiGoldberg I'd love to sit with you too! 😊

— Tiffany Ariana Trump (@TiffanyATrump) February 15, 2017
Three days after her original tweet, Binkley followed up to clarify that the seats surrounding Tiffany were only empty for about two minutes before other people sat down. Then the designer's sister made those people move so she could sit there for the show.
"It's easy to assume from a photograph that she sat there, humiliated, with empty seats by her, which wasn't the case," Binkley said.
However, online critics pointed out that if Binkley was upset that people thought she was a bully, maybe she shouldn't have waited three days to clarify what happened.
The designer of the show also spoke out against the editors' treatment of Tiffany, saying that a young girl shouldn't be humiliated because her father has political opinions that people don't like.
Hopefully the rest of NYFW goes much better for the first daughter.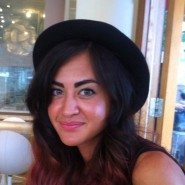 Emma Von Zeipel is a staff writer at Law Street Media. She is originally from one of the islands of Stockholm, Sweden. After working for Democratic Voice of Burma in Thailand, she ended up in New York City. She has a BA in journalism from Stockholm University and is passionate about human rights, good books, horses, and European chocolate. Contact Emma at EVonZeipel@LawStreetMedia.com.