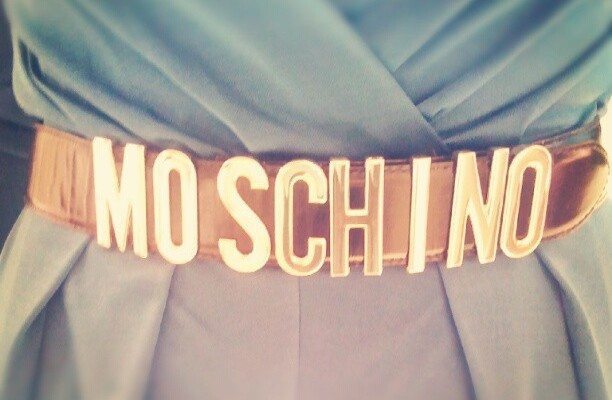 Image courtesy of [Liana Skewes via Flickr]
Fashion
Why There's Nothing Legal About "Stealing" Logos
By
|
Fashion trend website Refinery29 published an article recently with the headline "The Jeremy Scott Effect: How 'Stealing' Logos Can Technically Be Legal." The second I came across it, I obviously began to develop a couple of opinions. Is it really technically legal? Are some logos really just up for grabs? I'm not so sure.
The Fall 2015 collection of Scott's namesake line, presented in February at New York Fashion Week, is rather lacking in commercial logos. Rather, he saved the really fun stuff for Moschino where he sent Looney Toons-emblazoned sweatshirts down the runway at last week's Milan show. Scott has also brought his own versions of classic American brands like McDonald's and Barbie to the line.
In the case of the McDonald's and Barbie capsule collections, Scott always alters logos to put his own spin on them. So technically he's not stealing anything. Even Moschino's version of the Barbie logo is distinctly different from any past or present logos. As a matter of fact, the collection was more of a collaboration as Scott even designed a doll for Mattel.
Refinery29 does go on to explain that designers need to get permission from a company to use its logo, as Opening Ceremony did with Kodak. But if anything, it's not a matter of "stealing" logos, but rather clothing companies collaborating with other consumer brands. T-shirt company Junk Food, known for using images from brands like Coca-Cola as well as bands and tv shows, was one of the originators of this notion. Wherever they sell their products, there's always a note crediting a company's featured image.
While a lot of areas in fashion law are fuzzy, in this case it's pretty clear; there's no technical way to steal another company's logo. It's all a matter of strict licensing practices and creative collaborations.