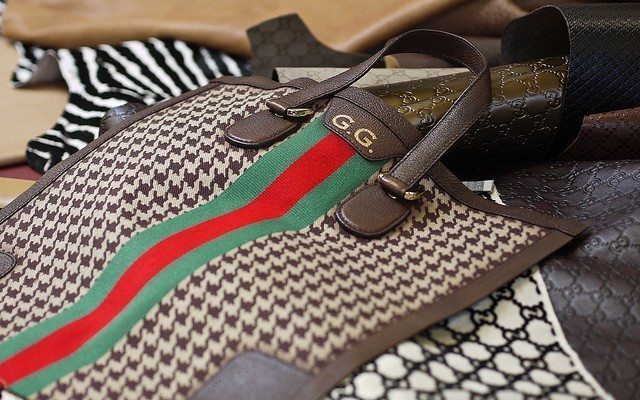 Gucci - Firenze Courtesy of [Mathieu Lebreton via Flickr]
Fashion
Gucci Leaves U.S. Anti-Counterfeiting Coalition After Alibaba Joins
By
|
Gucci has announced it is leaving the International Anti-Counterfeit Coalition (IACC), making it the second brand to defect from the Washington D.C. based non-profit since the Alibaba Group became a member.
The IACC, which is devoted solely to combating product counterfeiting and piracy, accepted Alibaba into its organization in April as a general member. That same month, Michael Kors announced that it would be leaving the IACC because of Alibaba, calling the Chinese e-commerce giant "our most dangerous and damaging adversary."
This bad blood stems from Alibaba's controversial reputation for selling fakes and knockoffs of products from fellow IACC members including: Apple, Burberry, Adidas, Gucci, and Michael Kors, according to Quartz.
In a letter reviewed by the Wall Street Journal, Michael Kors' general counsel Lee Sporn wrote,
Alibaba's strategy has consistently been to provide lip service to supporting brand enforcement efforts, while doing as little as possible to impede the massive flow of counterfeit merchandise on its platforms.
Gucci has not released a statement explaining its decision to part ways with the IACC, but it is almost certainly a result of Alibaba's joining.
The Kering Group, which owns Gucci and other luxury brands such as Balenciaga, Bottega Veneta, and Yves Saint Laurent, sued Alibaba last year alleging that the company knowingly and purposefully profited from the sales of Gucci knock offs on its e-commerce platforms. Alibaba dismissed the suit as "wasteful litigation."
Even so, Alibaba's founder Jack Ma has acknowledged the large presence of counterfeits on his marketplace. In an interview with "60 Minutes" he compared his company's fight against fake goods to battling cancer.
"We are just a website operator. If you sell fake products on the site what can we do? We can't arrest you. We can't put you in prison. All we can do is close your shops, " said Ma. He added, "We are the doctors helping to cure the cancer, but the cancer's so aggressive. If you kill the doctor, the cancer is still there."
Alibaba is said to have joined the IACC in hopes that the membership would allow it to enforce intellectual property rights more effectively.
The IACC has stood by its decision to invite Alibaba into the fold. IACC president Robert Barchiesi responded to the controversy in an email Saturday,
The IACC stands by its decision and is committed to lean into the future and lead a coalition of the willing. Whether it's payment processors or online marketplaces, the choice is clear, they must be an integral part of the solution.