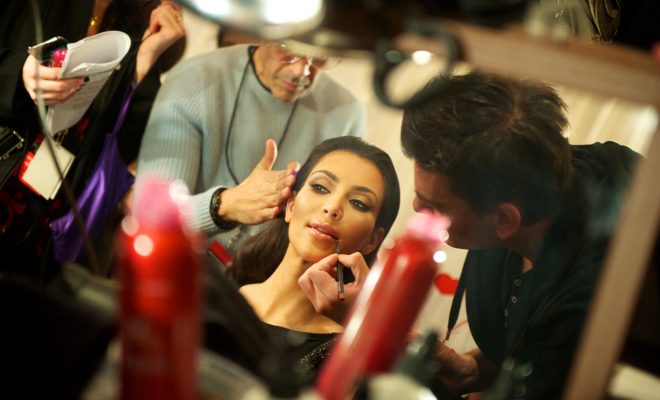 Image courtesy of The Heart Truth; License: Public Domain
Entertainment
The Kardashians Try to Prevent Blac Chyna from Legally Using Their Name 
By
|
A lawsuit against their future sister-in-law is the cherry on top of an eventful few months for the Kardashians.
Khloe, Kourtney, and Kim have filed legal documents to prevent Blac Chyna (whose actual name is Angela Renée White) from being able to trademark the Kardashian name for her own personal brand. In case you haven't been "keeping up," Chyna is the fiancée of Rob Kardashian, and she took legal action back in May to secure her future family's name for business purposes.
The legal action taken by the Kardashian family cites that the sisters "will suffer damage including irreparable injury to their reputation and goodwill if the Opposed Mark is allowed to register."
The relationship between Chyna and the Kardashians has been a tumultuous one, but they seemed to be on good terms recently. However, after being accused of "deliberately seeking to profit from the goodwill and popularity" of the Kardashian name, family relations are sure to get a little awkward.
TMZ reports that the sisters assured Chyna the filings were not meant to single her out and were just "standard" procedures taken by their lawyers.
The Kardashian name itself is an important part of the various businesses owned by the family, which include products such as clothing, fragrance, makeup and home goods, among others. Additionally, the money they make off of self-promotion in the form of personal appearances and social media depend a lot upon the value of the Kardashian name.
Kris Jenner herself considered changing her name back to Kardashian in the past, and cited business purposes for doing so.
Chyna's lawyer told People that his expectations are that it will be a "clear case win, because it's actually her name, it's not a poaching."
Regardless of the intentions, it should be interesting to see how this all plays out as the family prepares to welcome Chyna into the family.