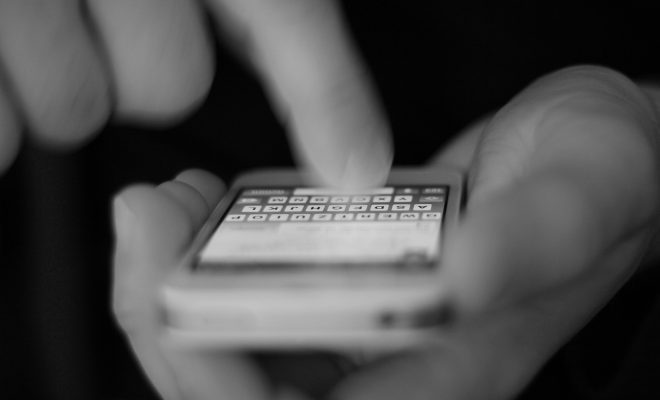 Image Courtesy of relexahotels: License Public Domain
Entertainment
Rob Kardashian Could Face Revenge Porn Charges, Experts Say
By
|
Earlier this week, Rob Kardashian published explicit photos of ex-fiancee Blac Chyna on Twitter and Instagram. Now, lawyers and experts say he could face criminal charges for revenge porn.
On Wednesday, Kardashian uploaded a series of posts to Instagram, accompanied by nude photos of Chyna, accusing her of cheating on him, taking advantage of him financially, and using drugs and alcohol in the presence of their seven-month-old daughter, Dream Renee Kardashian.
Instagram shut down Kardashian's account almost immediately, but the reality star quickly moved to Twitter to continue the rant.
I truly thought Chyna wanted to be a family and that's why I was so loyal to her but I learned my lesson and everyone else was right

— ROBERT KARDASHIAN (@robkardashian) July 5, 2017
The public feud quickly entranced all of Twitter, with the least-famous Kardashian sib's tweets receiving hundreds of thousands of likes and retweets. "Poor Dream" even became a trending topic along with both of her parent's names.
Chyna used social media to respond to Kardashian's attacks, sharing since-deleted accusations to her Snapchat story that Kardashian physically abused her.
"Rob u did all this but u beat me up and try act it never happen!!!!!" Chyna wrote on Snapchat. "U put hand on me I swear on god!!!! On my kids but I'm supposed to be quiet because you're a Kardashian."
Kardashian and Chyna's tumultuous relationship has been the primary source of their fame over the past year and a half. The pair first went public as a couple in January 2016, and Kardashian proposed three months later. Soon after, the couple announced they were expecting a child. Chyna has a child with rapper Tyga, who dated Kardashian's sister, Kylie Jenner. Part of Kardashian's Twitter post accused Chyna of having their child "out of spite" over Jenner's relationship with Tyga.
Reports surfaced in February that the on-and-off-again couple had called off their engagement. The couple's unlikely pairing and tumultuous relationship was the basis of their reality show spin-off "Rob & Chyna." The show has been renewed for a second season, but it's unclear how this development will affect it.
Was it Revenge Porn?
The nude photos Kardashian posted online without Chyna's consent could be considered revenge porn, especially if Kardashian's intent was to "cause substantial emotional distress or humiliation" to Chyna. Revenge porn is illegal in two-thirds of the U.S., including in California, where both celebrities reside. The misdemeanor crime carries a penalty of up to six months in jail and a $1,000 fine.
Revenge porn is also known as non-consensual pornography, or cyberexploitation, since it does not always involve an act of "revenge," like in Kardashian's case. Several instances have involved hackers leaking nude photos of victims, which can also fall under the revenge porn laws.
Though no charges have been officially brought as of yet, several experts have said Kardashian's posts were most definitely an act of revenge porn.
Chyna's lawyer Lisa Bloom, who represented actress Mischa Barton in a similar case, warned Kardashian on Twitter that revenge porn is a crime and a form of violence.
Note to Rob Kardashian: revenge porn is a crime. And in my Mischa Barton case judge agreed it's a form of domestic violence. Knock it off.

— Lisa Bloom (@LisaBloom) July 5, 2017
"It's disgusting," Bloom told the Washington Post. "It's a very modern way of being misogynistic."
"The main point of it is that even if Chyna sent him nude photos, if she didn't want them posted publicly, the law protects her," Bloom told The Post.
Carrie Goldberg, an attorney who specializes in sexual privacy and started a firm dedicated to the topic, told the Post that Kardashian's "slut shaming" posts show that he intended to harm Chyna.
"With the accompanying words, there can be no misgivings about his intent," Goldberg said.
Chyna's lawyers are reportedly exploring "all legal remedies and protections available," and are pursuing a restraining order against Kardashian.
I represent Blac Chyna. I just gave Rob Kardashian notice that we'll be in court Monday seeking restraining orders against him. More to come

— Lisa Bloom (@LisaBloom) July 7, 2017