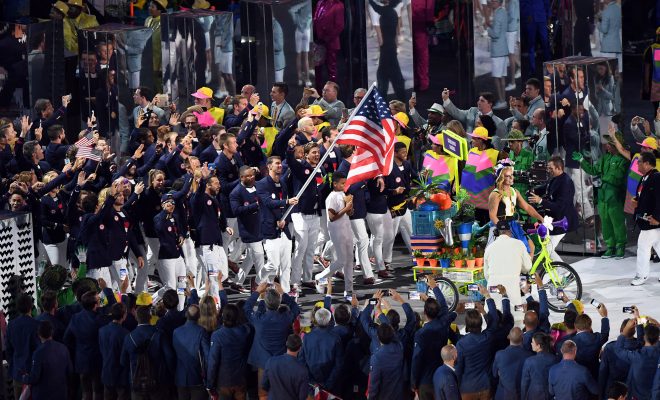 Image courtesy of [U.S. Army via Flickr]
Entertainment
Bad News: We Won't Have Many Olympic Gifs
By
|
Sports, particularly the Olympic Games, have the potential to give us some awesome gifs. Remember McKayla Maroney's not impressed face from four years ago?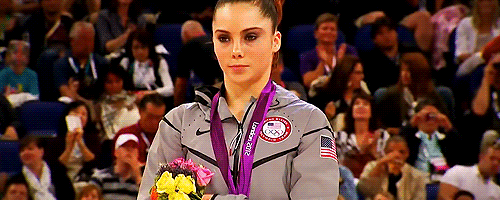 Or this synchronized swimmer rising from the water in a particularly derptastic fashion?
Or Ashley Wagner's "bullshit" gif from the most recent winter games?
Well unfortunately we won't have access to as many awesome gif moments from this year's Rio Olympic Games. Per the International Olympic Committee (IOC):
Internet and Mobile Platforms Notwithstanding any other applicable limitation included in these NARs, Olympic Material must not be broadcast on interactive services such as 'news active' or 'sports active' or any other related Video on Demand services, which would allow the viewer to make a viewing choice within a channel and to thereby view Olympic Material at times and programs other than when broadcast as part of a News Program as set out in Clause 1 above. Additionally, the use of Olympic Material transformed into graphic animated formats such as animated GIFs (i.e. GIFV), GFY, WebM, or short video formats such as Vines and others, is expressly prohibited.
Rules for people attending the games include:
Video or audio content taken from within Olympic venues … must only be for personal use and must not be uploaded or shared on any website, blog, social media page, photo or video-sharing sites, or other mobile application. Broadcasting images via live-streaming applications (e.g. Periscope, Meerkat) is prohibited inside Olympic venues.
This announcement shouldn't really come as a surprise, given that the IOC hinted at strict prohibitions in May when it disclosed that only its rights holders could share Olympic content. NBC, and its international counterparts who also have the rights to Olympic footage have paid hefty prices for those rights, and the IOC understandably wants to protect them. However, it does appear that NBC is still going to be making its own gifs, so all is not lost.
But a lot of people are wondering if the prohibition on gifs will even be possible, or wise. While it's one thing to ban media organizations from making gifs or short videos, it's going to be a lot harder to prevent the internet as a whole from doing so. Remember that time that Beyonce wanted photos taken down from the internet?
So, all gif hope isn't lost, but it's doubtful we'll have quite as many as in 2012 or 2014.