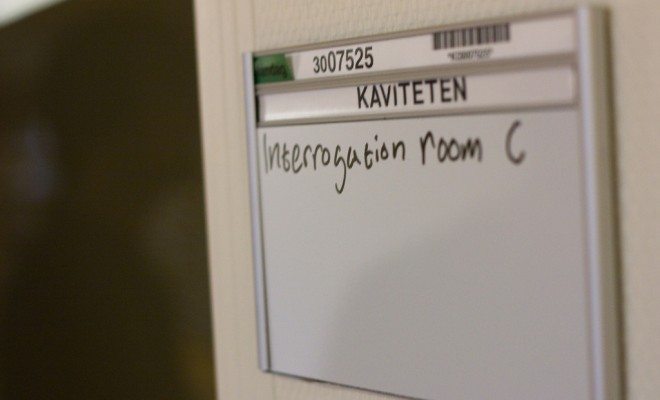 Image courtesy of [Endemoniada via Flickr]
Entertainment
Making a Confession: Police Interrogations and the Intellectually Disabled
By
|
Netflix's latest original documentary series "Making a Murderer," follows Steven Avery: a supposedly wrongfully convicted man who spent 18 years in prison on a rape charge. He was exonerated based on DNA evidence, only to be found guilty, two years later, of rape and murder in another trial. But the series also revealed the complicated interrogation process of a intellectually disabled minor when police arrested Brendan Dassey, Steven Avery's nephew, as an accomplice to sexual assault and murder. Dassey was a minor at the time of questioning and his IQ neared the range of intellectual disability; two factors garnering extra limitations to police during interrogations. Yet during law enforcement's four hour interrogation of Brendan, no guardian or lawyer was present. Warning: there are spoilers ahead.
This interrogation was deeply problematic: a study published in The University of Chicago Law Review's 2002 spring issue found that, when compared to non-handicapped persons, intellectually disabled individuals often did not understand their Miranda rights. Many also didn't necessarily understand the context of an interrogation or the consequences of confessing to a crime. That last part applies to Dassey, who does not appear to understand the consequences of his words during his interrogation. For example, he asks a detective what time he will be returning to school after confessing that he assisted Steven Avery in the sexual assault and murder of Teresa Halbach, something mentally competent persons (as defined legally) should know would lead to their arrest.
When Dassey is at last allowed to speak to his mother, in private, he tells her he did not commit the crimes he confessed to. "They got to my head," he tells his mother. While their conversation was recorded, it was not shown in Dassey's trial. The prosecution only played his confession.
The problems don't stop there–the recorded interrogation shows the police asking leading questions, not allowing Brendan to make original utterances. At the time of questioning, only the police knew the murder victim had been shot in the head. Detectives wait for Brendan to confess this fact as it would prove his guilt. Dassey never offers this information so the police directly ask him who shot the victim in the head. Specific questions like these can contaminate a confession and make it impossible to prove the validity of a suspect's statement.
It is alarming to see allegedly coerced confessions because it means our justice system has a margin of error wide enough for innocent people to be convicted of murder. And it's frightening to see detectives work to prove what they believe happened rather than uncovering the truth of a crime. If it happened to one person, it can happen to anyone. Maybe that's one of the reasons that programs like "Making a Murderer" and "Serial" have become so compelling.
Watch an excerpt of the interrogation from the series below:
Unfortunately, Brendan Dassey is still in jail awaiting the court's decision on his appeal for a new trial–who knows if he'll get a second chance at justice.