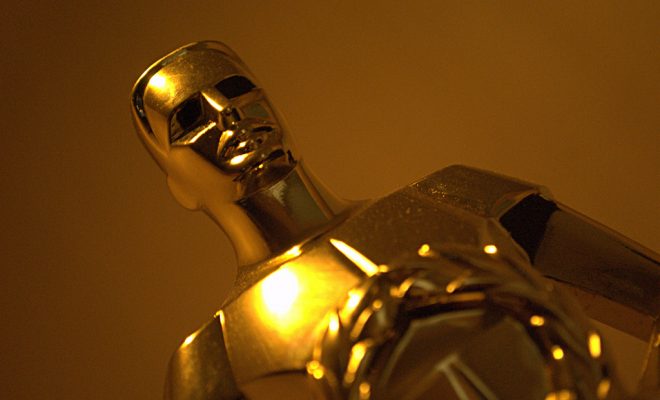 "Academy Award Winner" courtesy of Davidlohr Bueso; license: (CC BY 2.0)
Entertainment
The 89th Academy Awards: Were They Still #OscarsSoWhite?
By
|
Last year, the Academy Awards faced a lot of criticism for being too white, as not a single person of color was nominated in any category as an actor. But this year saw a dramatic change, with a record high number of people of color being recognized. And a record-breaking total of six black actors were nominated across the acting categories.
It was an evening of firsts: Viola Davis won the Oscar for best supporting actress in "Fences," which makes her the first black woman to win an Oscar, Emmy, and Tony for acting. Mahershala Ali became the first Muslim actor ever to win an Oscar, for his supporting role in "Moonlight." It was also the first time a wrong winner has been announced. After it was announced that "La La Land" won for best film, the movie's cast and crew were already halfway through their victory speeches when staff ran up on stage to announce that "Moonlight" was the real winner.
What is now being talked about as the worst blunder in Oscars history took away some of the epic-ness of "Moonlight's" win–it was the first movie with an all-black cast to win. "La La Land" producer Jordan Horowitz said into the microphone, "There's a mistake. Moonlight, you won best picture," before insisting it wasn't a joke. "Moonlight" director Barry Jenkins was clearly taken aback and walked to the stage to standing ovations. "Very clearly, even in my dreams this could not be true," he said.
The event was hosted by Jimmy Kimmel, who attempted to save the situation, joking "I blame Steve Harvey for this," referring to when Harvey announced the wrong winner in the 2015 Miss Universe pageant. Then he jokingly shouted at Warren Beatty, who had read the wrong envelope, "Warren, what did you do?!" The incident shocked many people on social media.
This is still my reaction to that mixup and #moonlight winning the Best Picture Oscar almost 30 min later 😱#Oscars pic.twitter.com/nnW2clUhIS

— Betty Bloop (@flgal83) February 27, 2017
Throughout the evening, Kimmel repeatedly made jabs at President Donald Trump, starting off with, "this broadcast is being watched live by millions of Americans and around the world in more than 225 countries that now hate us." He also called for people to give the totally "overrated actress" Meryl Streep a round of applause, referring to when Trump criticized her after the Golden Globes.
#Oscars @jimmykimmel takes down "overrated" Meryl Streep's "lackluster" career in film: https://t.co/qQpyXghz4Y pic.twitter.com/JLyrSCIoAM

— Matt Wilstein (@TheMattWilstein) February 27, 2017
Later Kimmel said he was worried about the president because he hadn't seen a tweet from him for several hours, so he tweeted at him on live TV.
Hey @realDonaldTrump u up?

— Jimmy Kimmel (@jimmykimmel) February 27, 2017
But not even Kimmel made it through the whole evening without a gaffe. After Mahershala Ali's acceptance speech, Kimmel joked about his name, and immediately faced backlash from the internet for his rather tone deaf joke:
Jimmy Kimmel thinks Mahershala is a weird name? Jimmy Kimmel sounds like dog treats.

— Cari Nation (@cari_nation) February 27, 2017
Even though it can be seen as a victory that many movies by and about black people won awards on Sunday night, those movies have taken a long time to make and were already in the works last year during the #OscarsSoWhite controversy. Like the creator of the hashtag #OscarsSoWhite, April Reign, pointed out on social media, they didn't win because of last year's backlash but because they absolutely deserved it.
Viola, Mahershala, and the wins for Moonlight happened because they were DESERVED. Not because of #OscarsSoWhite. I want that very clear.

— April (@ReignOfApril) February 27, 2017
And the fact is that the Oscars are still pretty white. Dev Patel, a British actor of Indian heritage who starred in the movie "Lion" was nominated in the supporting actor category. But actors of other ethnicities, including Hispanic and Asian, were largely absent. And diversity of gender is still lacking as well–on Sunday, only one female screenwriter was nominated, and not a single female director. Hopefully things are moving in the right direction–but there's still so much work to be done.