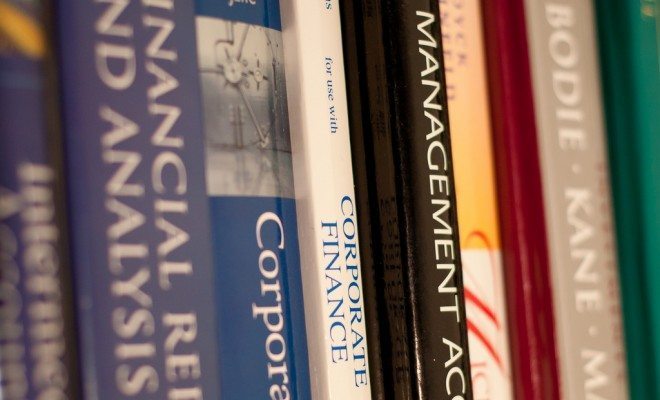 Image courtesy of [John Liu via Flickr]
Education
Will the Senate Take Action to Combat Rising Textbook Costs?
By
|
It's absolutely no secret that college is incredibly expensive. One of the biggest complaints about college costs is how exorbitant the prices of textbooks have become. But, if Senators Al Franken (D-Minnesota), Angus King (I-Maine) and Dick Durbin (D-Illinois) get their way, that will be changing soon. The three legislators just introduced a bill, the Affordable College Textbook Act, that will make some online textbooks free and ultimately help to cut textbook costs for college students.
An average student in 2013 spent roughly $1200 on books per year, or up to $1250 if just private universities are taken into account. The prices of textbooks have skyrocketed in recent years–increasing an average of 82 percent in the last 10 years. There was an 812 percent price jump between 1978-2013. Experts attribute the shocking jump in prices to a lack of competition in the market, but these high costs are certainly detrimental to students. Roughly 70 percent of students have foregone certain textbooks in an attempt to save money, even if they realize that doing so may affect their academic success. It makes a lot of sense–if you're desperate to save money, it's a lot easier to forgo textbooks than housing or food.
The bill was introduced last week and, if successful, will provide grants to institutions of higher education. Those institutions will then work on programs for "open" textbooks–essentially textbooks that are online and freely accessible to students. Franken explained why this program would make sense based on his experience in Minnesota, stating:
At The University of Minnesota they've started a program of open sourced textbooks and that is basically paying professors there to write textbooks and put them online and so that professors and teachers can use and students can use that material instead of a $150 textbook.
Durbin also explained his motivations, citing similar success in Illinois:
As I said, we did this at the University of Illinois. Now there are certain rules of the game. If you're going to have an open text book, it really has to be open, available to everyone, for the public, and what were finding is there's a lot of good response to it and I think its catching on.
This, overall, is a smart suggestion that alleviates a real problem for students. A corresponding bill has been introduced in the House by Representative Rubén Hinojosa (D-Texas) and Jared Polis (D-Colorado). But, it has a very long way to go before it becomes anywhere near a viable piece of legislation, and given the current Congressional climate, probably doesn't have a good shot of being enacted. That being said, as more pressure is exerted on our government to address the rising costs of college expenses, these kind of common sense and intelligent proposals will become key. While the bill may not make it through this time, be on the lookout for similar proposals at the state and federal level moving forward.