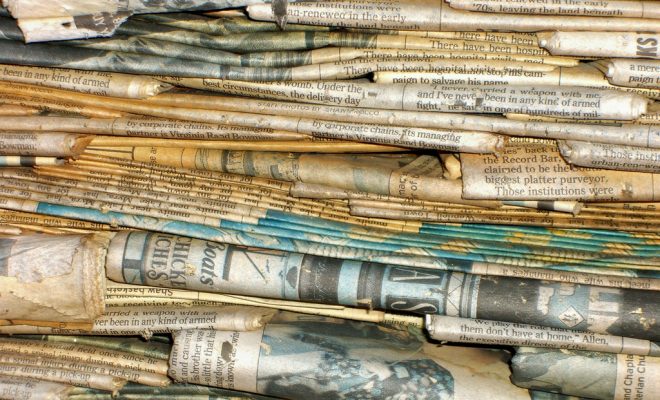 "Newspapers" Courtesy of Dave Crosby License: (CC BY-SA 2.0)
Education
Looking to Avoid Fake News? Check Out These High School Journalists
By
|
High school journalists across the country are proof that you're never too young to start holding people accountable.
Students at Pittsburg High School in Pittsburg, Kansas learned this lesson after their investigation into a newly-hired administrator led to her resignation. Although their incoming principal, Amy Robertson, claimed to have earned degrees from Corllins University, some background research by the reporters for the school's paper found that this was not an accredited institution.
Last Friday, the students published an article in their newspaper, The Booster Redux, detailing how Robertson's statements about her qualifications did not add up. On Tuesday, she officially stepped down.
Their investigative work comes at a time when journalists are fact-checking more aggressively than ever, particularly under President Donald Trump, who was explicitly called out by the New York Times for his lies—a term that many news organizations don't use lightly.
Although scoops about Trump's tax returns or leaked tapes in which he made derogatory remarks about women didn't hurt his success during the election, the outcome of The Booster Redux's work provides some hope that thorough reporting about people in power can cause direct change.
Luckily, Pittsburg students aren't alone. In New York, staff at The Classic, the student newspaper for Townsend Harris High School in Queens, have been shedding light on the troublesome reputation of their interim principal, Rosemarie Jahoda. Jahoda was hit with complaints for unnecessarily tightening regulations and mishandling a case of discrimination against a Muslim student.
Like students at The Booster Redux, writers for The Classic faced resistance from their subject, who avoided answering many questions. An official from the New York City Department of Education, which appointed Jahoda, even referred to the publication as "fake news." If that sounds familiar, it's probably because Trump labeled CNN (and other outlets) the same thing at a press conference earlier this year when he refused to take their questions.
Though these aspiring reporters may be getting interested in the field at a time when the media is facing a lot of hostility, at least they're being prepared to push back against it as early as possible.