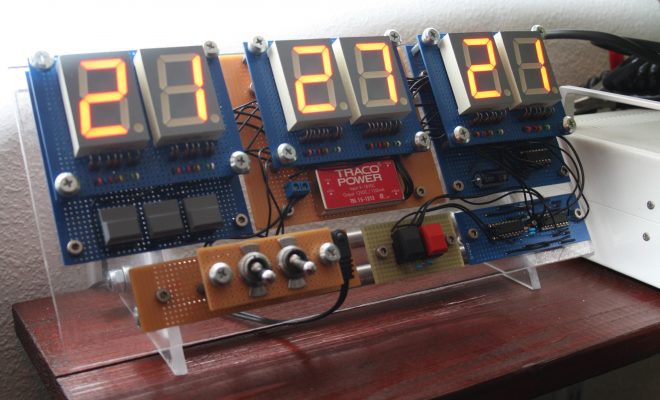 Image courtesy of [h080 via Flickr]
Education
"Clock Kid" Is Back and Suing His Former City and School District
By
|
Remember the "clock kid"? Ahmed Mohamed, the 14-year-old from Irving, Texas became a viral phenomenon last year after he was arrested for bringing in a homemade clock to school to show a teacher, which was mistaken by school officials as a bomb. The outcry that followed shoved the teenager into the media spotlight, making him an inadvertent symbol for religious tolerance and equal protection under the law. As his story spread, his fame brought with it opportunities such as invitations to the White House, offers for multiple scholarships, and support from organizations such as NASA, MIT, and many major tech companies.
One year later, the Mohamed family is filing a lawsuit against the Irving Independent School District (IISD), his former principal, and the City of Irving for violating Ahmed's constitutional rights.
The lawsuit highlights IISD's alleged history of racial and religious discrimination, including many such incidents that Mohamed himself experienced involving classmates and teachers while he was a student in the school district. It also details "unconstitutional arrests" by Irving's Police Department, which, the lawsuit claims, city officials knew about but showed "deliberate indifference" toward. The failure of officials to provide training to officers after such incidents "[led] Irving police officers to arrest Ahmed Mohamed without probable cause."
Last November, it was reported that Ahmed and his family wrote letters to the City of Irving threatening a civil suit unless they received $15 million in damages and apologies from city and school officials. This suit did not provide specific monetary demands, only requesting a trial by jury.
Ahmed and his family moved to Qatar late last year, accepting a scholarship offer from the Qatar Foundation. However, Ahmed has expressed a desire to return to the U.S., telling The Washington Post that  he gets "bored" in Qatar and would like to study in an American college.
Both IISD and the City of Irving responded to the lawsuit to WFAA on Monday. The school district said it "continues to deny violating the student's rights," while the City "is prepared to vigorously defend itself" in the case.