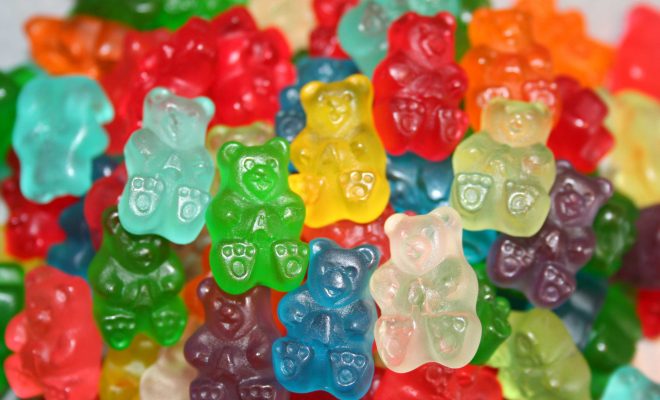 IMAGE COURTESY OF VENNTI CRIS; LICENSE: (CC BY 2.0)
Education
Chicago Students Hospitalized After Consuming 'Laced' Gummy Bears
By
|
Students attending a suburban Chicago high school were hospitalized on Tuesday after eating gummy bears that authorities suspect to have been tainted.
The Naperville High School students hospitalized suffered varying degrees of illness, including rapid heart rate, dizziness, and dry mouth. The school encouraged parents to have an open dialogue with their children about healthy choices in a statement posted to Facebook on Tuesday night.
Today at Naperville North High School, 14 students were transported to Edward Hospital for medical treatment. We can confirm 12 are being treated as a result of consuming gummy bears that may contain another substance.

This candy made those students both uncomfortable and sick, so they were taken to the nurse's office for care. For safety precautions, the students were transported to Edward Hospital to receive medical attention. Each student had varying degrees of discomfort and subsequent treatment.

Currently, 2 students are in stable condition and are undergoing evaluation, while 11 have been treated and released. They have been experiencing symptoms that include fast heart rate, dizziness and dry mouth.

We encourage all parents to have conversations with their children about making healthy choices. Our community is fortunate to have a number of resources available through school and other community partners to support the wellbeing of students.

We continue to review the specifics of the situation and will address it appropriately. If you have any questions or concerns, please contact your school's principal.
Students told police that they thought the gummy bears were "laced with something with marijuana, like a liquid-based marijuana substance," said Naperville Police commander Jason Arres. Authorities determined that the gummy bears were ingested voluntarily, but investigations are underway to determine how the gummy bears were distributed.
According to local news station WLS, a 17-year-old male student was taken into custody, but released without being charged.
"There are a lot of avenues that we can take with juvenile discipline," Arres said. "Again they're young, so we want to work through these issues in partnership and collaboration with the school district to make sure the punishment fits the crime."
One Facebook user commented on the Naperville Police Department's post and suggested the students might have fallen victim to the notorious Haribo sugar-free gummy bears, which online reviewers have complained made them feel ill.
But this doesn't seem to be the case.
The Naperville incident appears to be the latest in a string of cases where students have sought medical attention after consuming drug-laced candy. Similar reports have appeared in a variety of states–from Pennsylvania to Florida. It seems that students are slowly realizing a "harmless treat" isn't always as it seems.