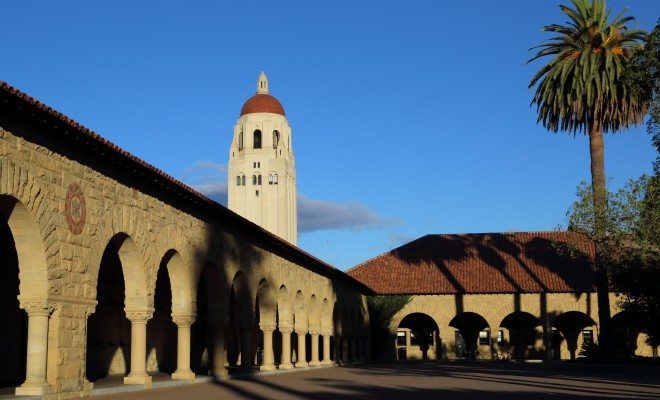 Image courtesy of [Don McCullough via Flickr]
Society and Culture
Stanford Sets the Standard for How Colleges Should Handle Campus Rape
By
|
Just a few short months ago there were some very serious rape allegations being thrown around based on a Rolling Stone article about a student at the University of Virginia. It was a very traumatic account of a young woman being raped by several young men at a frat party, and that she didn't report it until telling the story to a Rolling Stone writer several years later. When the administrators at UVA found out about these allegations they shut down the greek community and launched a full investigation only to discover that the story was falsified. Aside from the false accusation, UVA's response seemed to be a little too late–only after this story got massive amounts of media attention did the school attempt to do anything.
That is not the case in regard to a student at Stanford University. Every news report I have seen calls this accused rapist a "former student," but that status came about after the school found out about what he had done. Brock Allen Turner was charged with five felony counts of suspicion of attempted rape and penetration with a foreign object.
According to prosecutors, the attack occurred on January 18 when two young men riding their bikes on campus came across the scene of the crime. Turner was seen on top of an unconscious young woman; when confronted by the bikers he tried to run away, but luckily these guys were able to catch him and hold him until the police arrived.
A spokeswoman for Stanford University, Lisa Lapin, stated that Turner voluntarily withdrew from the university and is never allowed to re-enroll. I have a feeling that the school gave him an option and he took it, maybe to save face especially since he pleaded not guilty to the charges just yesterday morning.
Stanford did the right thing by shutting down what could have been a massively negative mark against the school. The best part in my opinion? The school had a resolution before the news even broke and was able to release a statement to news outlets immediately, letting people know that it knew what was going on and already had a resolution from an academic standpoint. Universities everywhere, take note!