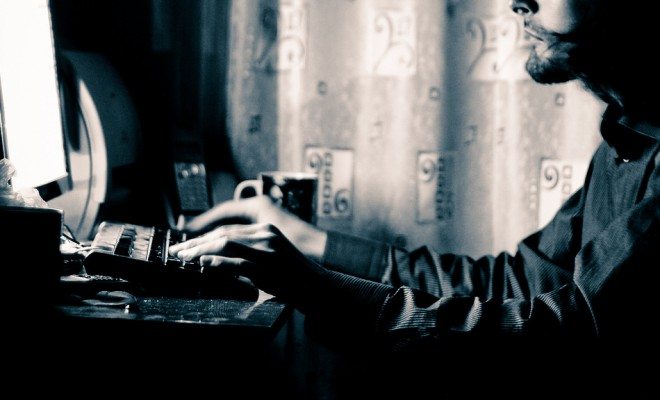 Image courtesy of [Vladimir Agafonkin via Flickr]
Society and Culture
Porn Site XHamster Blocks North Carolina in Light of H.B. 2
By
|
North Carolina has received a lot of ire over the passage of its anti-LGBT law; if you're interested, check out fellow Law Streeter (and native North Carolinian) Alex Simone's masterful takedown of the law. As a result of the new policies, multiple businesses are pulling out of North Carolina, performers are canceling their scheduled shows, and late night hosts are lampooning the state. The latest company to push back against North Carolina's law? Porn site XHamster, which is blocking computers in North Carolina from accessing it.
XHamster is one of the largest porn sites in the world. According to the spokesperson for XHamster, Mike Kulich:
We have spent the last 50 years fighting for equality for everyone and these laws are discriminatory which XHamster.com does not tolerate. Judging by the stats of what you North Carolinians watch, we feel this punishment is a severe one. We will not standby and pump revenue into a system that promotes this type of garbage. We respect all sexualities and embrace them.
Kulich's statement was a bit tongue-in-cheek–he pointed out that the search terms "gay" and "transsexual" had received tens of thousands queries in the state. Kulich also pointed out: "I think that porn has the power to do what Bruce Springsteen can't"–a reference to the fact that Springsteen has cancelled a show in North Carolina.
According to Alexander D. Hawkins, Chief Marketing Officer at XHamster:
Some politicians won't walk the walk they talk. All the fuss about moral values being destroyed by porn is ridiculous when checking the statistics on the porn consumption state-on-state, including North Carolina, Mississippi and Tennessee.

There are hypocrites who don't practice what they preach. Respecting others (sic) sexuality may not come easy, but this is something we must all work together to address.
Users based in North Carolina who attempt to access the site will receive a pop up that lists the amount of searches for the terms "gay" and "shemale" in 2016, to date, as well as visits to those respective categories. The pop up is entitled "The Incredibly Hypocrisy of North Carolina: The Land Where Homophobia is Law."
Ironically, some of the residents of North Carolina are totally fine with the porn site blockage, arguing that the "moral majority" supports Governor Pat McCrory.
North Carolina has been receiving plenty of criticism, and now some citizens are being punished by not being allowed to access their favorite porn site as well. So, what's next for North Carolina? At this point, who knows. Maybe a great mock tourism video like this "Funny or Die" one for Mississippi: