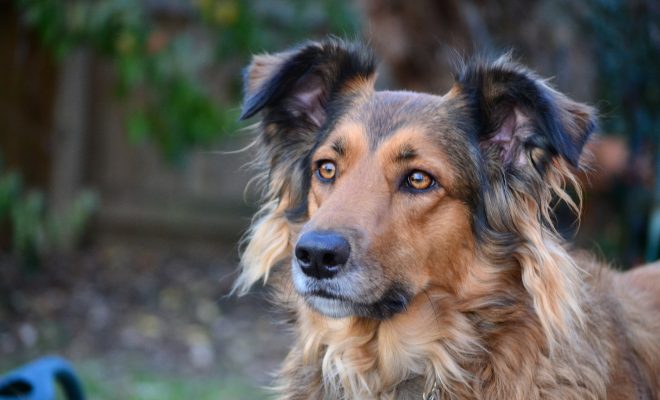 "dogs 023" courtesy of EmmyMik; license: (CC BY 2.0)
Society and Culture
Nonprofit Campaigns Against New Jersey Hospital Using Dogs for Medical Training
By
|
New Jerseyans might wonder why they're suddenly seeing billboards featuring a pleading dog, next to the text "Don't kill man's best friend for medical testing." It's part of a Washington D.C. based physicians' non-profit's new campaign, targeting the Morristown Hospital in New Jersey for practicing surgery on live dogs that are euthanized after the session. The Physicians Committee for Responsible Medicine has posted billboards near the Morristown train station and is planning one along the highway as well.
 The group writes on its website:
At Morristown Medical Center in New Jersey, emergency medicine residents are taught procedural skills using live dogs. Trainees are instructed to make incisions, insert a tube into a dog's chest cavity, crack open the breastbone in order to access the heart, and insert or drill a needle into the animal's bones. At the end of each training session, the animals are killed,
The group claims this procedure is at odds with today's standards of practice. Out of 200 similar programs in the country, the group has surveyed 160 hospitals. Reportedly, 89 percent of surveyed emergency medicine programs use non-animal methods to practice operations, such as human body simulators or cadavers, which allow medical students to make mistakes and learn at their own pace, without it ending with an injured or dead animal.
NJ Hospital using live dogs to train surgical residents! Where is @peta ? https://t.co/w7fIVltWYJ pic.twitter.com/jb8JWRikhn

— Johnny Rivera (@prjohnnyrivera) November 17, 2016
The physician's group was founded in 1985 and lobbies to end all kinds of animal testing. John Pippin, the group's director of academic affairs, said that Morristown is the only hospital that reported it uses dogs for its residency training program. The few others that still use live animals typically use pigs instead, a less controversial practice.
But Morristown Hospital's spokeswoman, Elaine Andrecovich, defended the practice. She said it is an essential way for emergency medicine doctors to practice crucial skills that they can't learn through simulation or through training devices. According to Andrecovich, the dogs are only used when preparing for "rare, life-saving procedures uncommonly seen" in actual life. She also pointed out that simulators couldn't compete with "the physiological or anatomical equivalent of live tissue."
The hospital has not revealed where it performs the procedures on the dogs, only that it is not at the hospital or its property.