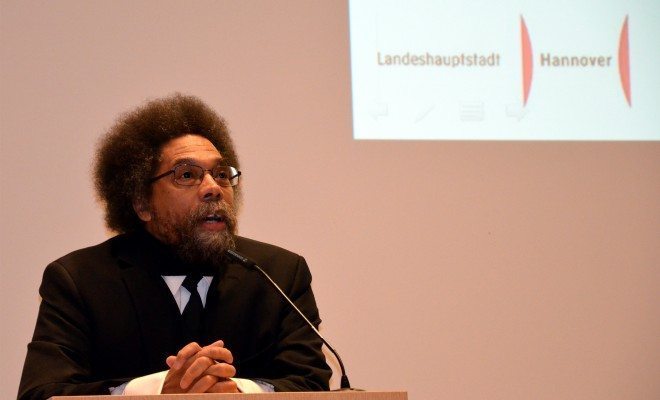 Image courtesy of [Bernd Schwabe via Wikipedia]
Society and Culture
Dr. Cornel West's Religious Activism is Exactly What We Need in Ferguson
In Ferguson, Missouri, protests over police aggression continue two-and-a-half months after unarmed teenager Michael  Brown was shot and killed by police officer Darren Wilson. On Monday, October 13, Dr. Cornel West and other spiritual leaders were arrested. This came as no surprise to West; earlier during the protests he claimed "I came here to go to jail." While this feels like a 1960s documentary on Martin Luther King, Jr., that spirit is exactly what is needed now. We should all take a page from West's book and really see the police militarization and violence for what it is: a civil rights issue. Addressing it with a religious community the way leaders did a half century ago could help.
As a PBS special notes, West "is a highly regarded scholar of religion, philosophy, and African-American studies" and "an an intellectual provocateur outside of the academic world." His combination of academia and activism, of scholarship and celebrity, profoundly impacts the different causes he joins or criticizes. As a renowned Black figure in America, West's disappointment in President Obama has been especially jarring. Slate reported this summer that West said that Obama "posed as a progressive and turned out to be counterfeit. We ended up with a Wall Street presidency, a drone presidency, a national security presidency." Such harsh criticism reveals the complex matrix of Obama's approval in the Black community. That the criticism is newsworthy reveals the significance of West's opinion in America.
The Guardian reports that the recent rally in Ferguson was meant to harken back to the Civil Rights movement, and West's intent to be arrested solidifies that. Leaders of the Black Freedom movement frequently organized to fill the jails of segregationist towns and cities across the South. Faith played an important role. Religious networks enabled civil rights leaders to encourage and mobilize people in the fight against oppression. But in Ferguson it seems like fewer people are looking for religious guidance from faith authorities. According to the Guardian, St. Louis rapper and activist Tef Poe "took the microphone and noted that the Christian, Jewish and Muslim preachers on the stage were not the people on the street trying to protect people from the police." The article suggests that the nonviolence espoused in the 50s and 60s may not carry as much weight as it used to.
I have already written on how an emphasis on community is significant for civil rights. It may be a loss, then, if Ferguson protesters reject any religion's power to engage and empower a community. This isn't to say that secularism should be removed from protest, but secular people should not dismiss religion's ability to organize. How can religion, grounded in old beliefs and traditions, aid a progressive movement toward greater justice? West, part theologian and part activist, has an approach that helps bridge the gap that many may see between religion and social justice.
His conception of democracy includes "the prophetic commitment to justice, which is at the foundation of Judaism, Christianity and Islam, means we must fight the reasons for unjustified suffering and social misery," as a biography on West notes. Bringing religiosity into the activist fold is important for the pressing civil rights problems of our time. As the Guardian article notes, many see this as a generational problem in which elders are being held back from action. Speaking as a young person who is largely not religious, young people who are seeking change need to respect the authority of American religiosity; we should note where democratic principles of social justice meet those of religion.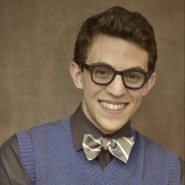 Jake Ephros is a native of Montclair, New Jersey where he volunteered for political campaigns from a young age. He studies Political Science, Economics, and Philosophy at American University and looks forward to a career built around political activism, through journalism, organizing, or the government. Contact Jake at staff@LawStreetMedia.com.