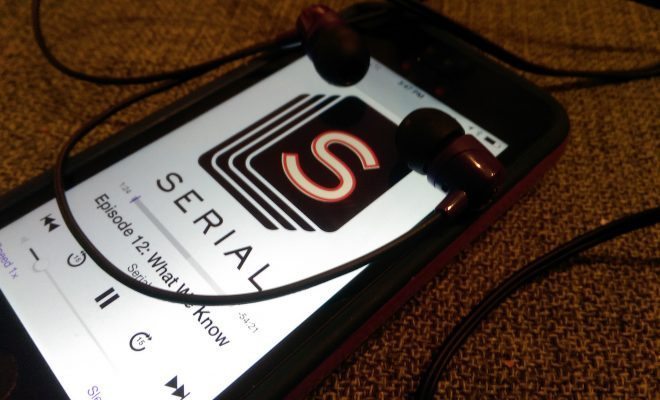 "Serial Podcast" courtesy of [Casey Fiesler via Flickr]
Society and Culture
Adnan Syed of "Serial" Fame Granted Another Trial
By
|
The 2014 podcast that captivated millions of listeners now gets its real life sequel–Adnan Syed from "Serial" has been granted a new trial after 16 years in prison. The judge in the case, Martin Welch, vacated the murder conviction on Thursday.
Adnan Syed, now 36, became a famous name when the podcast "Serial" aired two years ago. The podcast told the story of his conviction in the murder of his high school girlfriend Hae Min Lee. Prosecutors claimed he strangled and buried Lee in a park in Baltimore. Listeners were divided over whether he was guilty or not, and the journalist Sarah Koenig set out to find out the truth.
The main evidence that led to Syed's conviction in 2000 was information from cell towers that showed where he was (or rather where his phone was) at the time of the murder. However, many people have questioned the reliability of that information. Syed's former attorney Christina Gutierrez, who passed away in 2004, failed to cross-examine the state's cell tower expert.
She also failed to contact and question an important witness who claimed she had been with Adnan Syed in the school library at the time of Lee's murder. Asia McClain, the witness, recently gave birth to a baby and told ABC that she was shocked but excited to hear the news. This was her reaction on Twitter:
Wow…I'm speechless. New Baby, New Trial

— Asia McClain Chapman (@AsiaRChapman) June 30, 2016
As a result of the podcast's success–millions of listeners tuned in, easily breaking previous podcast subscription records–and interviews with McClain, the case received new attention. Syed's new attorney Justin Brown tried to get a new trial in place because of the potential alibi McClain's testimony could provide. Judge Welch denied the trial request, but vacated the sentence because of the cell tower issue.
Syed's friend Rabia Chaudry was the first to bring his case to Koenig's attention.
People keep asking, no one has spoken to him. He did not have phone privileges yesterday! We expect him to call us today.#AdnanSyed

— rabia chaudry (@rabiasquared) July 1, 2016
Brown was happy about the news and said he will look into the possibilities for bail. But as of now, the conviction is gone. He told Washington Post:
"Think of it as the conviction is erased. It's gone. So if the state were to retry him, essentially, we would be starting from scratch. The whole trial could potentially start again."
Check out this clip from a press conference with Brown:
@CJBrownLaw shares more information about #AdnanSyed being granted a new trial during press conference!https://t.co/zs6uejEBEQ

— Undisclosed Podcast (@Undisclosedpod) June 30, 2016
Lee's family has not spoken publicly about the case, but released a statement in February during a new hearing of Syed, reports the Baltimore Sun.
"It remains hard to see so many run to defend someone who committed a horrible crime, who destroyed our family, who refuses to accept responsibility, when so few are willing to speak up for Have," the statement read.
People are still divided over Syed's guilt in the killing of Lee. But the question remains—if he didn't do it, then who did?