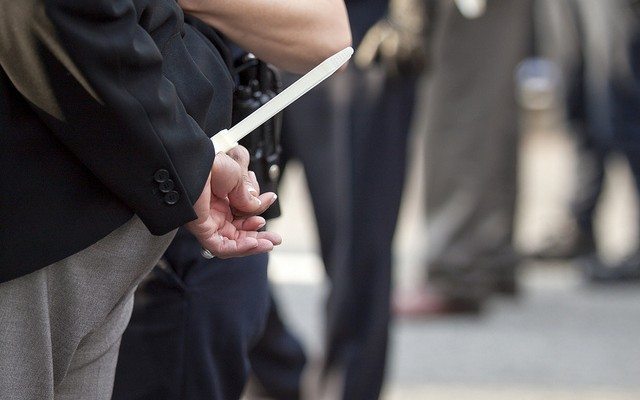 Image courtesy of [thisisbossi via Flickr]
Crime
San Francisco Public Defender Arrested While Defending Client
Public defenders don't always have the best reputation. TV shows sometimes portray them as being fresh out of law school, inexperienced, and not dedicated to their clients–essentially the type of person you don't want defending you in any legal capacity. In reality, many are dedicated veterans of the courtroom, and Jami Tillotson is a prime example. In fact, the long-time public defender was arrested January 27, 2015 for sticking to her job–defending her client. The entire scene was caught on two cellphone videos recorded by other attorneys present.
In the videos, Tillotson is seen standing next to her client and another man outside of a San Francisco Hall of Justice restroom, refusing to let their pictures be unlawfully taken. While trying to protect her client's right to counsel she was arrested for "resisting arrest" (if that's even a thing) by a plainclothes police officer, Sergeant Inspector Brian Stansbury. There was no mention of any other charge for her to even resist being arrested for, but when cops threatened her with arrest, she calmly replied, "Please do."
The day of the incident Tillotson was in a courtroom representing her client on an unrelated misdemeanor theft charge, when she heard he and another man were being questioned by a group of police in the hallway, even though her client obviously had representation. Police were instructing her client how to pose for a photo when she intervened. She was well within her rights to do so on behalf of her client's Fifth Amendment rights. Police didn't see it that way though. Of course, after she was taken away in handcuffs their photos were taken anyways.
If you haven't seen the cellphone footage of her arrest yet, you can watch the injustice below.
Apparently this isn't the first time Sergeant Stansbury has used force to get his way. He was part of a 2013 federal civil rights lawsuit by a black San Francisco PD officer alleging racial profiling. In that case, Officer Lorenzo Adamson was stopped for not having a license plate when Stansbury immediately asked him if he was on probation or parole (because if you're black you must be on one or the other), leading Adamson to believe that he was being racially profiled. Adamson was then choked and thrown to the ground by another police officer all the while repeating, "I'm a cop!"
Since Tillotson's arrest video was uploaded to YouTube, her case has gone viral. Many are hailing her as a hero against this type of police intimidation and bullying, as well as questioning the legitimacy of her arrest. Stansbury might have just misspoken, intending to say "obstruction of justice" instead of "resisting arrest." Either way, obstruction of justice and resisting arrest are charges abused far too often by police as a means to get their way or exert an alpha mentality.
David L. Carter, a criminology professor and former police officer, told NPR that police sometimes feel they have to arrest someone in order to "save face." He also said some unjustified arrests also stem from officer fatigue when dealing with challenging members of the public, especially in protest situations. While Carter offers up some plausible reasons, it's not the intent behind the injustice that matters; it's the fact that there was even any to begin with.
Tillotson spoke about the arrest in a press conference last week, saying:
I was arrested for what we do as public defenders every day. I asked questions. I talked to my client and explained to him his rights. At that point, I was told I was interfering and taken into custody.
Her willingness to be taken away in cuffs is striking–it wouldn't be surprising if she filed a civil suit against Stansbury and the other officers involved. While the current status of Tillotson's case is unclear, one thing is certain; she will continue to defend her clients by any means necessary.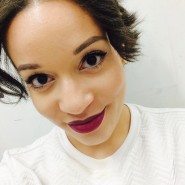 Alexis Evans is an Assistant Editor at Law Street and a Buckeye State native. She has a Bachelor's Degree in Journalism and a minor in Business from Ohio University. Contact Alexis at aevans@LawStreetMedia.com.