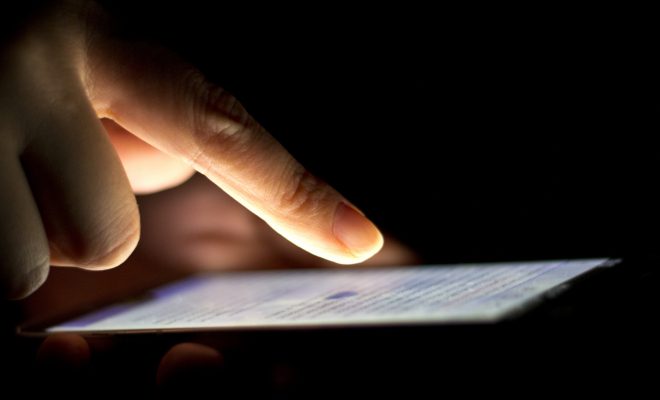 Image courtesy of Japanexperterna/www.japanexperterna.se; license: (CC BY-SA 2.0)
Crime
Michelle Carter Found Guilty of Involuntary Manslaughter in Texting Trial
By
|
Spectators let out audible gasps as Judge Lawrence Moniz announced the verdict for 20-year-old Michelle Carter, who was accused of encouraging her boyfriend to kill himself in 2014. On Friday, she was found guilty of involuntary manslaughter and could face up to 20 years in prison. The sentencing phase of her trial will begin on August 3.
It may have been the first trial of its kind–dealing with the question of whether someone can be guilty of another person's suicide. Massachusetts Supreme Judicial Court Justice Robert Cordy said at the beginning of the trial that it was the first case where words alone were the evidence, at least in that court.
Audible gasps come from the gallery when Judge Moniz finds #MichelleCarter guilty.

— Bob McGovern (@BobMcGovernJr) June 16, 2017
Carter was 18 when she encouraged her 17-year-old boyfriend Conrad Roy III to kill himself. Reportedly she wanted attention as the "grieving girlfriend." But their conversations all happened via text messages–they lived many miles apart–and Roy had been depressed and suicidal for some time. Roy took his own life by pumping carbon monoxide into his truck.
Despite many legal experts who expected Carter to be acquitted, the judge said that Carter's behavior was both immoral and illegal. He pointed to the fact that Roy previously had tried to commit suicide, but reached out to his family for help. His family responded by getting him treatment.
The messages I'm getting from attorneys are ranging from "Holy crap" to "Told you so." #MichelleCarter

— Bob McGovern (@BobMcGovernJr) June 16, 2017
On the day that Roy committed suicide, he texted Carter, explaining that he was having second thoughts. He called her, but she told him to get back in the truck. "He breaks that chain of self-causation by exiting the vehicle," Moniz said. He added that by telling Roy to get back in, despite "his ambiguities, his fears, his concerns," Carter created a situation that would most likely cause severe harm to Roy.
"She admits in subsequent texts that she did nothing, she did not call the police or Mr. Roy's family. And finally, she did not issue a simple additional instruction: 'Get out of the truck,'" Moniz said. According to legal experts, this case could encourage Massachusetts lawmakers to write laws that will hold people accountable for what they say to each other online.
The ACLU of Massachusetts issued a statement disagreeing with the verdict, saying it is a violation of free speech. Basically the organization said that it could lead to the criminalization of other conversations, like end-of-life care between family members.
Just in: @ACLU_Mass criticizes Michelle Carter guilty verdict as violation of First Amendment. pic.twitter.com/mgm14A5Yte

— Dan Glaun (@dglaun) June 16, 2017
Another facet of the case is that Carter has also struggled with mental illness herself. At the time of Roy's suicide, she was on antidepressants that might have affected her actions. According to psychiatrist Peter Breggin, who testified in court on Monday, the medication Carter was taking could have affected her frontal lobe, impacting her ability to empathize with other people and make sound decisions.
"Someone who wouldn't do anything outlandish or dangerous might when the frontal lobe is injured in some way," Breggin said. He also claimed that Carter appeared supportive of Roy. He recounted that she tried to talk him out of committing suicide. But, when Roy claimed he didn't want help, she supported him. "She's not thinking she's doing something criminal, she found a way to help her boyfriend," he said.
No matter what, this is a tragic and complicated case. One young man lost his life, and one young woman could be facing a lengthy prison sentence. In the end, there is no winner.