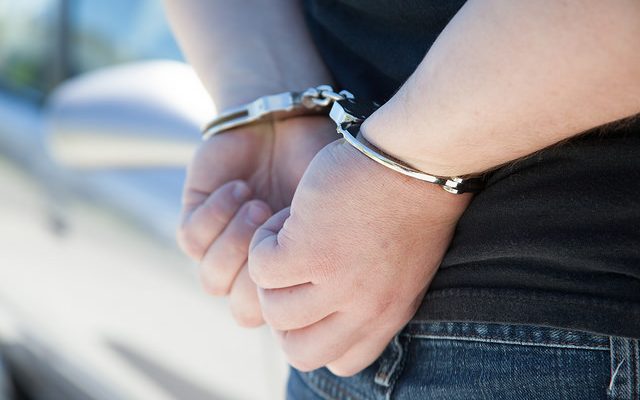 Image Courtesy of houstondwiPhotos mp/www.houstondwiattorney.net: License (CC BY-SA 2.0)
Crime
Murder of Muslim Teenager Not Being Investigated as Hate Crime
By
|
The murder of a Virginia teenager who went missing after leaving a mosque early Sunday morning will not be investigated as a hate crime, authorities said on Monday.
Fairfax Police arrested 22-year-old Darwin Martinez Torres and charged him with murder in connection with the case. The department tweeted Monday: "We are NOT investigating this murder as a hate crime." Authorities appear to believe the crime was motivated by road rage.
We are NOT investigating this murder as a hate crime. https://t.co/f6TegmdKMR pic.twitter.com/mlGzrQfiMk

— Fairfax Co. Police (@fairfaxpolice) June 19, 2017
"Nothing suggests that this girl or the group was targeted because of who they are or what they believe," said Tawny Wright, a Fairfax police spokeswoman.
"Something happened and he became upset," said Wright in a telephone interview with Reuters. "The group started separating a little bit. The victim happened to be closest to him and then he assaulted her."
The body of 17-year-old Nabra Hassanen was discovered by police floating in a pond in Sterling, Virginia on Sunday afternoon. According to the medical examiner, she died of blunt force trauma to the head and neck. Hassanen was last seen walking toward the All Dulles Area Muslim Society (ADAMS) in Sterling with a group of friends at around 3:30 a.m. The girl and her friends were dressed in abayas, a robe-like dress worn by some Muslim women.
According to reports, the group was grabbing food at a nearby IHOP or McDonalds after a Ramadan prayer service when a car pulled up and a man with a baseball bat jumped out and started swinging at the group of girls. All but one of the teens were able to flee back to the mosque, according to Deputy Aleksandra Kowalski, a spokeswoman for the Loudoun County Sheriff's Office.
There are no words…17yr old #Nabra Hassanen kidnapped, beaten& murdered today in Virginia after attending mosque https://t.co/yEqCp8dzIB pic.twitter.com/RX30XFjGbP

— Miss Myrtle (@MissMyrtle2) June 19, 2017
After an extensive search, a body, believed to be the teen's, was found about three miles from where the altercation took place.
"What investigators told the father and the mother, he hit her in the head and put her in the car and he threw her in the water," Nabra's family friend and spokesperson Abas Sherif told the Associated Press.
Torres was taken into custody as a suspect after police stopped him for driving suspiciously in the search area.
ADAMS is one of the largest mosques in the country, and the murder came as a shock to the local Muslim community as it celebrates the final days of the holy month of Ramadan, in which participants fast from sunrise to sunset.
"We are devastated and heartbroken as our community undergoes and processes this traumatic event. It is a time for us to come together to pray and care for our youth," the ADAMS Center said in a statement. "It is a time for us to come together to pray and care for our youth."
Virginia Attorney General Mark R. Herring (D), who visited the center several times during his time as a state senator, said he hopes the community can come together to support one another.
"The ADAMS Center has always welcomed me and so many in Northern Virginia like family," said Herring. "This unspeakable attack feels like an assault on our entire community. Words fail at a time like this, so we'll all have to do the best we can to surround them with the love and support they've always shown each of us."
Hassanen's death comes amidst a surge of anti-Muslim crimes–the very same day a terror attack took place outside a London mosque, where a van plowed into a group of pedestrians. The driver reportedly said "I want to kill Muslims" repeatedly. And last month, two men were stabbed to death on a Portland train while protecting two girls against anti-Muslim threats. And while police are not investigating the Virginia teen's death as a hate crime, Mahmoud Hassanen, Nabra's father, believes that's exactly what it was.
"This is a hate crime," he
said
. "It's racism. Getting killed because she's Muslim."
Nabra was a 17 year old black Muslim girl. it was a hate crime. it is terrorism. & normalizing it will only result in more ppl getting hurt. https://t.co/lpZuogXs6F

— nañi (@pettyblackgirI) June 19, 2017
A crowdfunding campaign for the girl's family has already raised more than $180,000. The family has also raised over $43,000 towards funeral arrangements through a GoFundMe campaign.