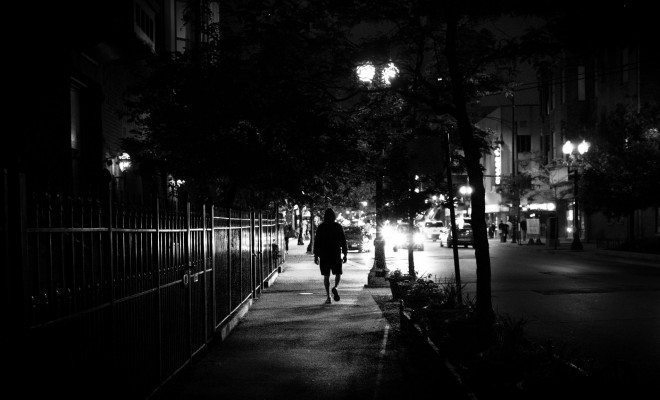 Image courtesy of [Giuseppe Milo via Flickr]
Crime
Endless Bloodshed on the Streets of Chicago Mars Holiday Weekend
By
|
This year, Chicago's celebration of the Fourth of July quickly turned into a bloody massacre. Reports vary on the exact amount of fatalities and people injured, although it appears that at least ten people were killed, and over fifty others were harmed due to gunfire in multiple different incidents throughout the city. This bloodshed was horrifying, although it's only one of many instances of gun violence in the Windy City in recent years that have left countless people dead and put residents on high alert.
Among the victims was a seven-year-old boy, Amari Brown, who was fatally shot while watching the fireworks with his father, Antonio. Investigators believe that the intended target of the gunfire was his father, who is a known gang member with forty-five past arrests and who refused to cooperate with detectives during the investigation into his son's death. Chicago Police Superintendent Garry McCarthy made an emotional plea to the public, urging people to put an end to this senseless brutality that has swept the city in not only the past few months but throughout recent years.
Chicago has a notorious gang population and the usage of guns is staggering. The problem is not too little of a police presence on the streets, given that it was actually increased by thirty percent over the holiday weekend, nor was it a lack of gun confiscations and arrests since these numbers were also higher than usual. Instead, McCarthy believes that there is a "broken system," since criminals never really have to deal with the repercussions of their actions. He claims that gun control laws are too lenient in the city, despite Chicago having some of the strictest gun laws in the country.
Shooting during July 4th celebration leaves 7-year-old dead; police say bullet meant for dad http://t.co/GmReoTORHe pic.twitter.com/KLyrggsJ3U

— CBS News (@CBSNews) July 6, 2015
Sadly, these vicious shootings aren't anything new for Chicago–the city has a long history of gun violence. Police have amped up their seizure of illegal weapons, which has proven to be effective since shooting incident rates are actually down compared to this same short period of time last year, but it's not quite enough. Chicago has been plagued with crime for many years, garnering attention from news sources nationwide. It is the third largest populated city in the country, and yet its homicide rate is drastically higher than New York or Los Angeles. Evidently, changes must be made in order to put an end to this constant carnage. The cops are working feverishly to deter and terminate gun usage, although this is impossible to do without the full support and cooperation of the public.
One of the victims last weekend was seventeen-year-old Vonzell Banks, who was gunned down in a park that was named after Hadiya Pendleton, an honors student who was murdered in cold blood there in 2013. Pendleton's death became a symbol of national gun violence, as she was killed while walking with friends through the park only a mile away from President Obama's Chicago home, not long after she attended his inauguration. Unfortunately, the amount of shootings in this city has hardly decreased since her passing.
Amidst tragedy, authorities are hoping that they can turn these deaths into something positive. In memory of the many victims, they are encouraging the public to band together and not only be vigilant for other possible acts, but also work toward discouraging future gang activity within the community. One tactic that officials have used is creating mentoring programs and day camps for local children as a way to discourage them from becoming involved in gang activity. They are trying to reach kids at a young age so that they always have somewhere to turn to where they can grow and prosper rather than resorting to violence or crime.
In recent years, Chicago has become what can only be compared to a battlefield in certain parts of the city, with some residents even giving it the nickname of "Chiraq." It has been known for a long time that Chicago is experiencing a surge of unnecessary violence, although the death of the seven-year-old sparked citywide cries for justice and peace. Hopefully those cries will finally start to make a difference.