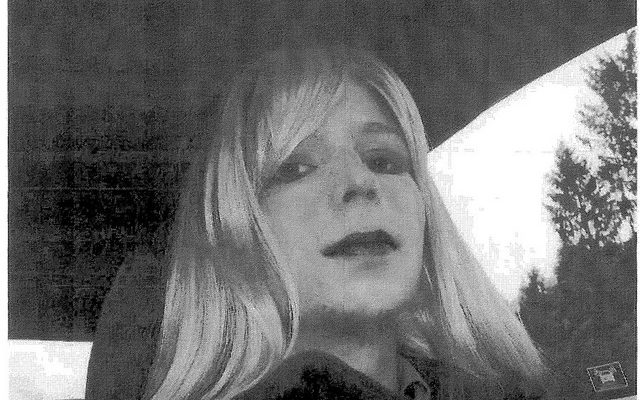 Image Courtesy of mathew lippincott: License (CC BY 2.0)
Crime
Chelsea Manning is a Free Woman
By
|
After serving seven years behind bars, Chelsea Manning walked out of the U.S. Disciplinary Barracks at Fort Leavenworth in Kansas today a free woman.
Manning, 29, was sentenced to 35 years in prison for leaking hundreds of thousands of secret government files to Wikileaks. The leaked military archives contained files such as diplomatic cables, videos, and PowerPoint presentations, and is considered to be one of the largest leaks of classified information in history.
President Barack Obama commuted the bulk of her remaining sentence–all but four months to be exact–in January, as one of his final acts in office.
Manning, who already has a Twitter account that she updated regularly while in prison, quickly acclimated herself to new forms of social media upon her release. She commemorated her "first steps of freedom" on her newly acquired Instagram account–the app was created in 2010, the same year she went to prison.
She even went as far to celebrate her first post-prison meal, a greasy slice of pepperoni pizza.
Over the years, Manning, who has had a Twitter account since 2013, has remained vocal about her imprisonment, transition, and politics.
In a short statement Wednesday, Manning said:
After another anxious four months of waiting, the day has finally arrived. I am looking forward to so much! Whatever is ahead of me is far more important than the past. I'm figuring things out right now — which is exciting, awkward, fun, and all new for me.
Anyone familiar with Manning's case knows that life for the private first class soldier has been incredibly tumultuous following her 2013 conviction. While in prison, Manning–born Bradley–came out as transgender and changed her name to Chelsea, but was forced to remain in the all-male prison.
In 2014, she sued the U.S. government for access to hormone therapy and won; however she was still forced to conform to male grooming standards, which only exacerbated her gender dysphoria. In 2016, Manning attempted suicide twice and went on a hunger strike, each time citing her prison conditions. Her second suicide attempt came after she was sent to solitary confinement as punishment for her first suicide attempt.
President Obama faced harsh criticism from Republicans for commuting Manning's sentence, but reportedly "felt strongly it was the right thing to do."
"Chelsea has already served the longest sentence of any whistleblower in the history of this country," said Manning's attorneys Nancy Hollander and Vincent Ward in a joint statement. "President Obama's act of commutation was the first time the military took care of this soldier who risked so much to disclose information that served the public interest. We are delighted that Chelsea can finally begin to enjoy the freedom she deserves."
Manning is still attempting to appeal her conviction, and according to her attorneys she will remain an active-duty soldier in the Army. Under this status, she is eligible for care at military medical facilities and other benefits, but will not receive pay.
A GoFundMe page set up by her supporters said she was headed home to Maryland, where she has family. As of Wednesday afternoon, the page had raised more than $156,000 to help with her living expenses.