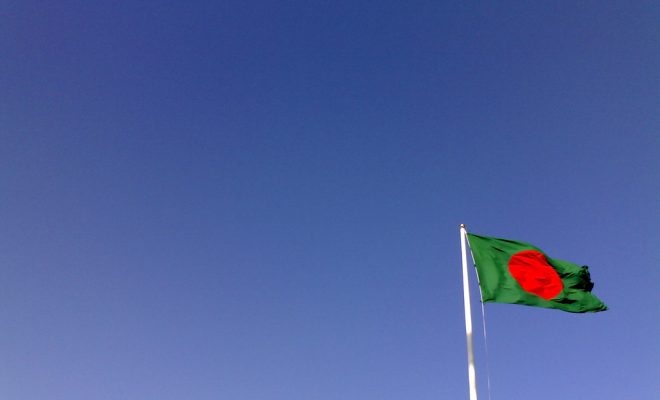 Image courtesy of Fredrik Rubensson; License: (CC BY-SA 2.0)
Crime
Bangladeshi Diplomat Allegedly Forced Unpaid Aide to Work 18-Hour Days
By
|
On Monday, a Bangladeshi diplomat in New York was charged with labor trafficking and assault for allegedly forcing his servant to work up to 18 hours a day without pay. The man couldn't escape his situation as the employer, Mohammed Shaheldul Islam, had taken his passport and threatened to kill his mother and son.
Forty-five-year-old Islam is the deputy consul general for Bangladesh. According to authorities, he hired Mohammed Amin to be his servant and organized for him to come to the U.S. in 2012. But when he arrived, Islam took his passport and made Amin work for up to 18 hours a day. He said if Amin left, he would have his mother and son killed and "shame" his daughter.
Islam is also accused of beating Amin if he wasn't obedient enough, with his hands or with a wooden shoe. He didn't pay him, but Amin did make a little bit of money working at parties and events that Islam organized. But even then, Islam took the tip money and gave Amin a check back, so that it would look on paper as if he was given a paycheck.
Islam is now facing 33 charges for grand larceny, assault, labor trafficking, unlawful imprisonment, and more. "The long list of 33 charges in the indictment is a clear indication of the shocking depth of the deprivation and abuse allegedly meted out by this diplomat against his helpless domestic worker," said Phil Robertson of Human Rights Watch in Asia.
Arranging for countrymen to accompany diplomats to serve as household help is common for South Asian diplomats. But in 2013, Indian deputy consul general Devyani Khobragade was arrested on charges of labor trafficking, also in New York. She had forced her housekeeper and nanny to work for $1 dollar an hour, for 100 hours a week. Shortly after that Islam started writing checks for Amin's tip amounts, to create the illusion of a regular paycheck.
Khobragade's arrest caused relations between the U.S. and India to worsen. People in India were outraged at the news–not because of the rich diplomat's treatment of her employee, but because U.S. officials had arrested her outside her daughter's school and strip-searched her. Many also argued that the housekeeper was far better paid than domestic workers in India.
Preet Bharara, then the United States Attorney in Manhattan, commented on it at the time. "One wonders why there is so much outrage about the alleged treatment of the Indian national accused of perpetrating these acts, but precious little outrage about the alleged treatment of the Indian victim and her spouse," he said.
Experts say the cases that are actually prosecuted are only the tip of the iceberg–the practice of using servants under slave-like conditions is probably much more common than we know.