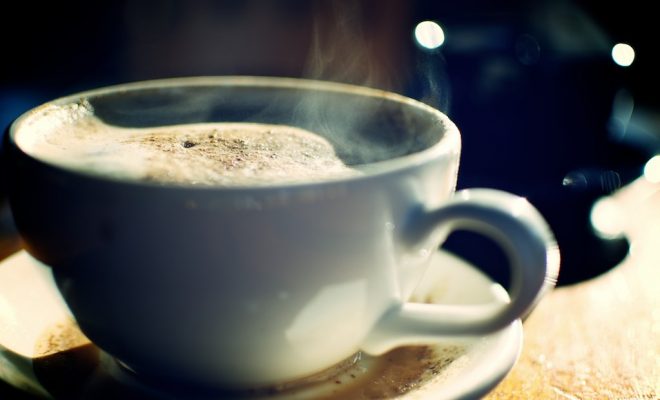 Image Courtesy of bark; License: (CC BY 2.0)
Cannabis in America
The Latest Marijuana-Infused Products: Cannabis Coffee and THC Tea
By
|
Cannabis and caffeine lovers rejoice: San Diego-based BrewBudz will soon be debuting a coffee, tea, and cocoa pod product, fit for Keurig machines, that are infused with marijuana. According to the company's tagline, the hybrid product will be "good for you" and "good for the earth." Its pods will be made of 100 percent compostable material, including the caps, which are made of coffee beans.
Calling cannabis and coffee "two important rituals," the BrewBudz website says: "The merging of cannabis and coffee delivered in a sustainable and environmentally conscious way invests us in the responsibility of caring for both our customers and the earth." The site adds: "Our goal is to provide full life-cycle recycling and composting from the plant harvest to the disposal of our coffee grounds and packaging."
Entrepreneurs are seeing more openings in the cannabis market since Election Day, when nine states voted to legalize marijuana in some form; nearly a quarter of Americans now live in a state with legal marijuana laws. A number of Cannabis-infused products have hit the market: chocolate, candy, syrup, cocktails, and pet treats.
But what about the health effects of mixing two brain-altering drugs into one drink? Consuming coffee, a stimulant, and marijuana, a depressant, at the same time could make the user feel wired and tired at the same time. There is not a plethora of research on how combining THC and caffeine can affect a person's health.
States that have legalized recreational marijuana have proven to be especially fertile grounds for new companies to spring up. In Colorado, where weed has been legal since 2012, sales for marijuana during the first half of 2016 neared half a billion dollars. By 2020, California, which legalized medical marijuana 20 years ago and recreational in November, is expected to have a legal weed market worth about $6.5 billion.
The pot pods will launch in January in Nevada, which legalized recreational marijuana in November, and Colorado. Washington, Oregon, California, and Arizona residents will be able to purchase BrewBudz products in March. Each pod will cost $7, and a cup of a brew for recreational purposes will consist of 10 milligrams of THC, while a medically-oriented brew will have 25 to 50 milligrams of the compound.