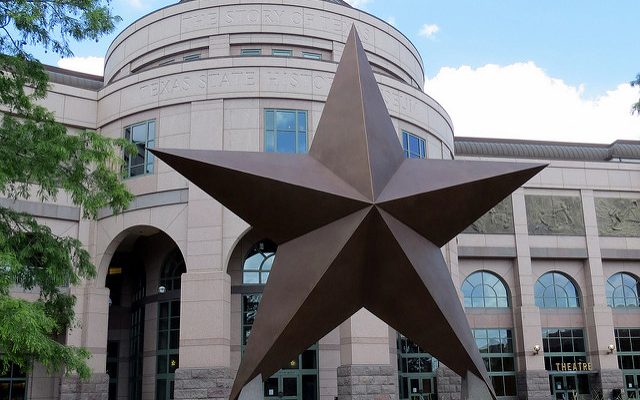 "Texas State History Museum" Courtesy of Alan Kotok : License (CC BY 2.0)
Cannabis in America
No, Texas Has Not Legalized Marijuana
By
|
In case you were wondering, no, Texas has not legalized marijuana.
Prank website React365 published a fake news story titled "Marijuana now legal in state of Texas" on Thursday that had many people believing the conservative state had switched its hardline stance on cannabis.
According to Texas CBS affiliate KHOU, the "news" article–which has since been deleted–was shared more than 71,000 times on Facebook.
Verify: Is marijuana legal in Texas? https://t.co/n8ENJElZcG pic.twitter.com/1S5tQqAhap

— KHOU 11 News Houston (@KHOU) April 14, 2017
The excerpt bellow the title of the link reads [sic]:
In a 10-2 vote marijuana has now been legalized in the state of Texas. Texas' first marijuana dispensaries said to open up in Corpus Christi, TX April 12, 2017. We were out speaking with local resident of Corpus Christi today who were very excited to say the least of the legalization.
Unfortunately, recreational marijuana is still illegal in the lone star state. Medical marijuana is outlawed too, however, epilepsy patients have been granted an exception when it comes to CBD oil.
In December, State Sen. Jose Menendez filed Senate Bill 269 for 2017, that would increase the number of medical conditions that qualify for the Texas Compassionate Use Program. That bill is still in committee.
FYI, a quick scan of React365's homepage is a dead giveaway that the article was fake. The site's header reads: "Prank your friends now! Write an article and prank your friends for fun. Bullying is forbidden."
KHOU did a little snooping and uncovered that one Nicolas Gouriou registered the site under the organization name Mediavibes SARL. Gouriou currently resides in Binic, France.
So, when in doubt, do your due diligence before sharing suspicious–too good to be true–stories online!