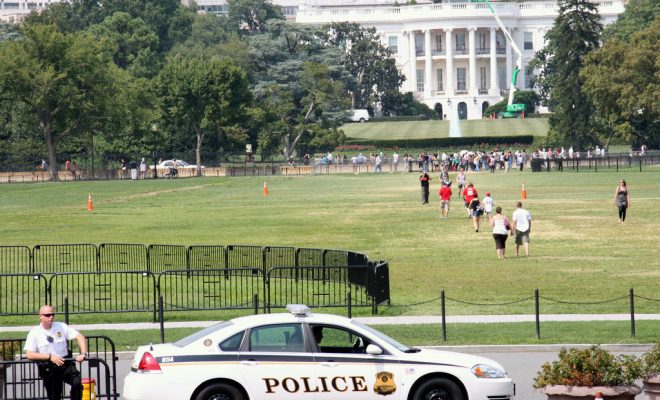 Image Courtesy of André Gustavo Stumpf; License: (CC BY 2.0)
Cannabis in America
New Secret Service Director Loosens Agency's Drug Policy
By
|
To boost recruitment, the Secret Service is altering its drug policy: now, applicants who have used marijuana at some point in their past can still be considered for a position. An initiative by newly appointed director Randolph Alles, who President Donald Trump appointed to the post at the end of April, the policy change is designed to infuse the agency with a couple thousand more officers. The policy went into effect last month.
"We need more people," Alles said in a press conference last Thursday. "The mission has changed." Pointing to threats like international terrorism, groups like al Qaeda and Islamic State, and homegrown actors, he added: "It's more dynamic and way more dangerous than it has been in years past."
According to its drug policy statement, the Secret Service "does not condone any prior unlawful drug activity by applicants, but it is recognized that some otherwise qualified applicants may have used or otherwise interacted with illegal drugs at some point in their past." When examining an applicant's eligibility, "any prior illegal drug activity along with various considerations associated with that activity will be weighed in that adjudication process." the statement says.
The agency's prior policy disqualified candidates who had used marijuana more than a certain number of times at some point in their pasts. The new policy, designed to be a "whole-person concept," Alles said, will instead look at the time between an applicant's last use of marijuana, and his or her application date.
For instance, if an applicant was 24-years-old or younger when he or she last used or purchased marijuana, they must wait at least a year before applying to the agency. That standard rises as the age of last use or purchase rises.
Alles, who previously led air and marine missions with Customs and and Border Protections, also underlined a non-terrorism related reality that is requiring the agency to bolster its ranks: the round-the-clock protection of Trump and his family, as well as his collection of properties, including Mar-a-Lago in Palm Beach and Trump Tower in Manhattan.
"I think between that and the fact that he has a larger family, that's just more stress on the organization," he said.