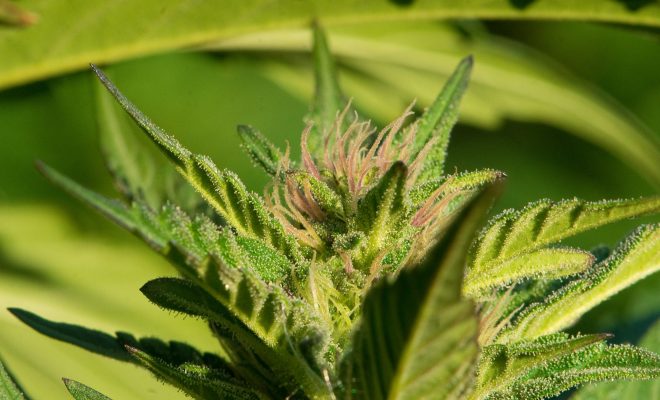 Image Courtesy of Conor Lawless; License: (CC BY 2.0)
Cannabis in America
Seattle Cop Caught Smuggling Marijuana to Baltimore
By
|
A police officer in Seattle was arrested last Friday on charges of conspiring to distribute hundreds of pounds of marijuana. According to the FBI, which has been investigating the trafficking scheme since the summer of 2015, Officer Alex Chapackdee would drive pot from Seattle to Baltimore and other neighboring cities in Virginia and Maryland.
A preliminary hearing for the 44-year-old is tentatively scheduled for May 22, but that hearing could be canceled if the grand jury returns an indictment in the case.
.@SeattlePD officer Alex Chapackdee described as 'good, caring cop.' Now facing drug charge. More reaction live at 6:30 @KIRO7Seattle pic.twitter.com/xqaRwLoakS

— DeborahHorne (@DeborahKIRO7) May 8, 2017
Seattle Police Chief Kathleen O'Toole called Officer Chapackdee's conduct "disgraceful and disappointing" in a statement Monday.
"While [it is] always disturbing to investigate one of our own, I am proud of the detectives and commanders who worked diligently on this case," the statement said. "While he will have his due process in the courts, I hope these charges demonstrate to our community that SPD will not tolerate corrupt behavior in our ranks."
The federal complaint detailed the trafficking scheme that Chapackdee was involved in. While driving in police vans, Chapackdee and others would allegedly deliver hundreds of pounds of marijuana from the Seattle area to Baltimore and other surrounding neighborhoods in Virginia and Maryland. The mules were working on behalf of Tuan Van Le, Chapackdee's brother-in-law and ringleader of the trafficking scheme.
Trafficking any amount of marijuana across state lines is considered a federal offense. If convicted, Chapackdee faces a mandatory minimum sentence of five years in prison, with a maximum stint of 40 years. He could also face a fine of up to $5 million.
Federal prosecutors allege that Chapackdee and his associates–a team of four–took several one-way flights from Seattle to Baltimore's BWI airport in order to pick up cash payments for Le's Seattle-grown marijuana, which they then drove back to the west coast.
According to the FBI's complaint, Le would also pay Chapackdee $10,000 a month "to keep an eye on all of Tuan Van Le's marijuana grow houses" and to provide him with information about law-enforcement activities.
Chapackdee's attorney said that his client's participation in the marijuana trafficking scheme is a "huge fall from grace, an embarrassment."