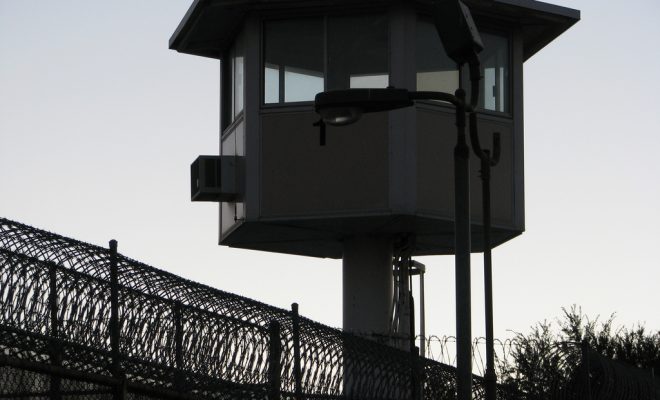 Image Courtesy of Rennett Stowe; License: (CC BY 2.0)
Cannabis in America
California's Prop 64 Will Reduce Sentences for Some Nonviolent Offenders
By
|
Some convicts in California who have been charged with marijuana-related felonies are seeing their fortunes change with the state's passage of Prop 64 last November. According to partial state data, since the ballot measure passed legalizing recreational marijuana in California, thousands of people charged with felonies for marijuana-related crimes filed requests to reduce their sentences from a felony to a misdemeanor.
Many have been granted a sentence reduction–and some first-time offenders have seen their records expunged.
California voters overwhelmingly backed Prop 64 in the November election, with 57 percent, or nearly eight million people, supporting it. While its main purpose was to legalize recreational marijuana in California, the first state to legalize medical marijuana in 1996, Prop 64 contained an equally impactful clause for people who had been charged with marijuana-related felonies under the previous sentencing laws.
Prop 64, according to the measure's language, "authorizes resentencing and destruction of records for prior marijuana convictions." People have been taking advantage of that overlooked part of the measure. Through March, 2,500 requests were filed to reduce sentences from felony charges to misdemeanors, according to the partial state data.
Bruce Margolin, an attorney that has worked with a number of people seeking to reduce their marijuana-related charges, told an NBC affiliate in Los Angeles that judges and prosecutors "were totally unprepared" for the flood of reduction requests since Prop 64 passed. "It's amazing," he added. "You would have thought they should have had seminars to get them up to speed so we don't have to go through the process of arguing things that are obvious, but we're still getting that."
Prop 64 is not the only ballot measure in California that allows nonviolent offenders with marijuana-related felony charges to seek a reduced–or completely expunged–sentence.
In November 2014, California passed Prop 47, which "allows people who are already serving a felony conviction for [a marijuana crime] to petition in the court for resentencing." For convicts who have already completed their sentence, Prop 47 permitted them "to file an application before the trial court to have the felony conviction reduced to a misdemeanor."
San Diego County is leading the charge in reducing marijuana-related sentences, according to Rachel Solov, who works in the district attorney's office in San Diego. She told NBC that 400 people in San Diego have already had their sentences reduced, which she said is "the right thing to do." Solov added: "If someone's in custody and they shouldn't be in custody anymore, we have an obligation to address that."