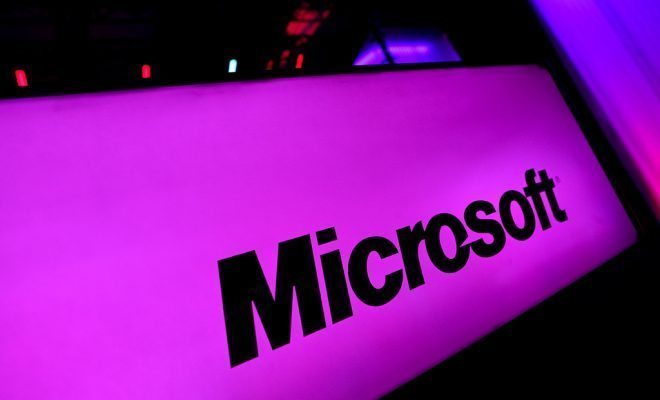 Image courtesy of [MIXEvent via Flickr]
Cannabis in America
Microsoft Enters the Marijuana Industry
By
|
Microsoft came out with more big news this week following its announcement that it will buy LinkedIn. The tech giant is dipping its toes in the marijuana industry, partnering with a startup company that will track legal marijuana to make sure everything is in compliance with regulations from "seed-to-sale."
As more and more states legalize marijuana either recreationally or medically (the total count is up to 25 states now) corporate companies are shying away from joining the green profit boom–marijuana is illegal in the eyes of the federal government, after all. But, Microsoft is the first big tech company to break this taboo.
KIND Financial, a company focused on cannabis technology, and Microsoft will collaborate with governments to ensure marijuana stays within legal realms. The software will monitor the entire process, from growth and harvest of marijuana plants to sales in stores, entering a special niche in the marijuana market.
Only nine of the twenty-five states that have legalized pot, either medical or recreational, have implemented regulatory systems. These sorts of systems can also track how much marijuana is being sold to whom, the taxes that are being collected, and if growers and sellers are obeying the law.
"Microsoft is helping us support governments in their expansion of cannabis legislation," KIND CEO David Dinenberg told The New York Times. "They're experienced at providing platforms for government regulation. This is something Microsoft does every day of the week with other businesses in other categories."
For now, Microsoft is sticking strictly to the government and compliance side of business, while KIND is more hands-on with the weed, but that could change. In the beginning, Microsoft will market the software at government-employee conferences, but it could eventually make appearances at cannabis events where KIND already has a regular presence. KIND, a start-up from Los Angeles, is one of the many companies trying to mainstream the marijuana industry. One of their most popular products is an ATM-style kiosk that dispenses marijuana.
"We do think there will be significant growth," Kimberly Nelson, the executive director of state and local government solutions at Microsoft, told The New York Times. "As the industry is regulated, there will be more transactions, and we believe there will be more sophisticated requirements and tools down the road."
Although KIND and Microsoft do not currently have any state contracts, they have applied to provide their software to Puerto Rico, which legalized medical marijuana earlier this year. Microsoft's willingness to join the up-and-coming legalized weed industry is a big step forward.
"Nobody has really come out of the closet, if you will," said Matthew Karnes, the founder of Green Wave Advisors, a company that provides data and analysis of the marijuana business. "It's very telling that a company of this caliber is taking the risk of coming out and engaging with a company that is focused on the cannabis business."
State governments and weed stores alike are relying on start-ups like KIND to facilitate the sales flowing through the industry. Because many banks are unwilling to hold money that is "illegal" in a federal sense, dispensaries are forced to rely on cash or the types of kiosks like those that KIND provides. States like Washington, New Mexico, and Illinois currently depend on start-ups similar to Kind to monitor marijuana sales.
Either way, partnering with KIND was a solid business decision for Microsoft, whose revenue is declining from its fading software business. Legal marijuana sales are expected to jump to $6.5 billion this year, from $4.8 billion last year; and another five states will vote in the fall on whether or not to legalize marijuana.