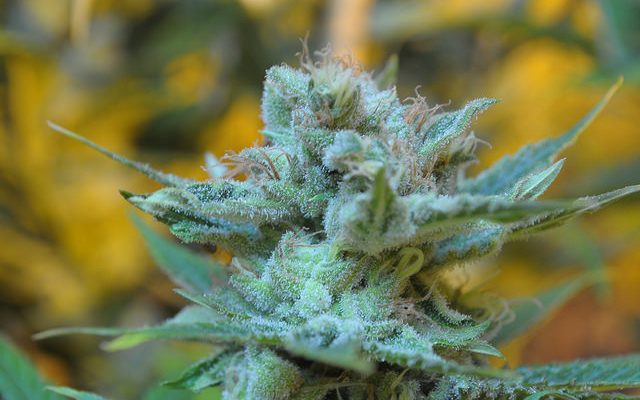 Image Courtesy of David Gach: License (CC BY 2.0)
Cannabis in America
Cannabis in America June 2017: Check Out This Venture Capitalist's Take on Cannabis
All Cannabis in America coverage is written by Alexis Evans and Alec Siegel and brought to you by Law Street Media.
---
State of Weed: Watch
Don't Give Up on Recreational Marijuana, Vermont!
Vermont still has a chance to become the ninth state, in addition to the District of Columbia, to legalize recreational marijuana, even after Governor Phil Scott's down-to-the-wire veto last month. The Republican governor told the Associated Press that negotiations are currently in the works to address his concerns regarding public safety. If the governor strikes a deal with legislative leaders, he says he'll reach out to House Republicans to encourage them not to block the passage of the bill.
California Could Become a "Sanctuary State" from Federal Pot Law
California just became that much closer to becoming a safe haven for legal marijuana users. The state assembly approved a bill Thursday that would make California a "sanctuary state," where local and state police would be barred, without a court order, from helping federal drug agents arrest people complying with state laws. Despite some opposition from law enforcement, AB 1578 managed to narrowly pass with a majority 41-32 votes. The bill is now awaiting the Senate's consideration.
Nevada's Weed Launch Date in Peril Thanks to Liquor Lawsuit
If you have dreams of smoking legal marijuana in Sin City, I wouldn't plan on booking a Las Vegas vacay anytime soon. Nevada's July 1 recreational marijuana launch date is in jeopardy after a district judge prohibited the Department of Taxation from issuing cannabis distribution licenses under the adopted regulations. The order comes in response to a lawsuit filed by liquor wholesalers, who claim the legislative measure gives them exclusive rights to marijuana distribution licenses for the first 18 months of sales.
All links are to primary sources. For more information on state laws for possessing, selling, and cultivating marijuana, click here to read "The State of Weed: Marijuana Legalization State by State."
---
Law Street Cannabis Coverage
By Charlie Alovisetti
When people ask me what I do for a living, I usually give the simple response: "I'm a lawyer." Which usually ends the conversation. But sometimes people will ask, "what kind of law?" My response: "marijuana." This is when people suddenly perk up, "so what do you actually do?" No, it doesn't mean that I smoke a joint while drafting documents. And while that sounds like fun, THC and asset purchase agreements don't play well together. The answer varies for each marijuana lawyer as there are several different types. But all marijuana lawyers share one thing in common–we represent marijuana businesses for a living.
Vermont Governor Rejects Marijuana Legalization Bill
By Alec Siegel
The two-week wait is over: Vermont Gov. Phil Scott vetoed legislation that proposed a legal framework for recreational marijuana. Scott, a Republican, said he was not "philosophically opposed" to legalization, but he still had concerns–mostly regarding public safety and children's health–that the bill did not adequately address. "We must get this right," Scott said. "I think we need to move a little bit slower." The legislation, which passed the Democrat-controlled House earlier this month by a vote of 79-66, would have made it legal for people 21 and up to possess up to one ounce of marijuana.
California's Prop 64 Will Reduce Sentences for Some Nonviolent Offenders
By Alec Siegel
Some convicts in California who have been charged with marijuana-related felonies are seeing their fortunes change with the passage of Prop 64 last November. According to partial state data, since the ballot measure passed legalizing recreational marijuana in California, thousands of people charged with felonies for marijuana-related crimes filed requests to reduce their sentences from a felony to a misdemeanor.
---
Three Questions: Exclusive Q&A
Each month, the Cannabis in America team interviews influencers in the cannabis industry and gives you an exclusive look into their work, motivations, and predictions for the marijuana marketplace.
There is no question the cannabis industry is growing rapidly, and as more states legalize marijuana, more business will crop up. For Michah Tapman, the Managing Director of Canopy, a Boulder-based venture capital firm that invests in cannabis-related technology and services, the future is here now. Law Street's Alec Siegel spoke with Tapman about what he looks for in a potential investment, the future of the cannabis industry, and more.
AS: What do you look for in a cannabis start-up?
MT: The number one investment criteria for us is the people. Because laws and regulations are changing so quickly, people need to be flexible, very well educated, coachable, and willing to make changes. One thing we know about the industry is that it won't look tomorrow like it does today. Like any high growth industry, you need to know how to adapt.
AS:  Have you or the companies you work with adapted in any way since the Trump Administration came into office?
MT: The Administration definitely has scared a lot of people. Personally, [Attorney General] Jeff Sessions is opposed to marijuana. But from a policy point of view, neither Trump nor Sessions has made a policy statement indicating that they'll crack down. They have concerns about medical marijuana, but those are personal statements. That doesn't mean my business and my policy is going to change.
AS: How do you see the cannabis industry changing over the next five to 10 years?
MT: I see a seismic shift in the level of sophistication for cultivation. Drastic price reduction both in production costs and retail pricing, consolidation, and then fragmentation. [The cannabis industry] is not going to have a lot of mid-market players in my opinion. That will be driven by efficiencies. [Cannabis] is going to legalize. The question is when. As an investor what I'm betting on is people that are able to adapt to changing environments.
---
Cannabis Culture
Americans Buy More Marijuana Than Ice Cream
By Alexis Evans
Believe it or not, but Americans will probably spend more money on weed this year than ice cream. A new report from Marijuana Biz Daily expects retail sales to increase by more than 30 percent, hitting somewhere from $5 billion to $6 billion in 2017. The estimated total demand, however, for marijuana in the United States, including the black market, is around $45 billion to $50 billion. Find out more here.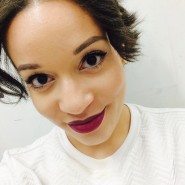 Alexis Evans is an Assistant Editor at Law Street and a Buckeye State native. She has a Bachelor's Degree in Journalism and a minor in Business from Ohio University. Contact Alexis at aevans@LawStreetMedia.com.