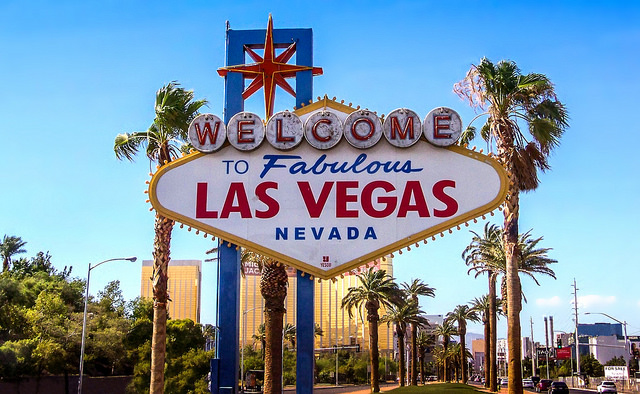 "Welcome to Fabulous Las Vegas Sign" Courtesy of PIVISO: License Public Domain
Cannabis in America
Cannabis in America July 2017: Sin City Welcomes Legal Weed
All Cannabis in America coverage is written by Alexis Evans and Alec Siegel and brought to you by Law Street Media.
---
State of Weed: Watch
Nevada Prepares to Rake in the Dough Thanks to New Legal Weed Market
Starting July 1, Nevada began recreational marijuana sales. As a result, Las Vegas is expected to see a major tourism boom. An Economic and Fiscal Benefits Analysis prepared by Las Vegas-based RCG Economics in conjunction with the Marijuana Policy Group predicts that the state will actually rake in $393 million in annual sales of adult-use marijuana in 2018, and that the number will rise to a staggering $486 million by 2024. California, Maine, and Massachusetts are expected to begin recreational marijuana sales next year.
Denver Finalizes First Social Marijuana Use Program 
Denver's top licensing official has unveiled final rules for the state's pilot social-use program, which would allow some patrons to use marijuana in certain public settings. The four-year pilot program, the first of its kind in the nation, will allow businesses to apply for $2,000 social-use licenses to allow patrons the ability to BYOW (bring your own weed). According to the new rules, the licensing department will also no longer require businesses with consumption area permits to have customers sign waivers as they enter.
Arkansas is Now Accepting Medical Marijuana Applications
Arkansas is one step closer to offering medical marijuana to patients with select medical conditions. Prospective patients can now apply for medical marijuana cards on the state Department of Health site. Voters approved the Arkansas Medical Marijuana Amendment last November. Applicants will need to have an email address, a written certification from their physician, and a state-issued ID to apply, and must pay a nonrefundable $50 fee. According to the Associated Press, the state Department of Health expects anywhere from 20,000 to 40,000 people to apply to use the drug.
All links are to primary sources. For more information on state laws for possessing, selling, and cultivating marijuana, click here to read "The State of Weed: Marijuana Legalization State by State."
---
Law Street Cannabis Coverage
By Alexis Evans
The officer who fatally shot Philando Castile during a traffic stop last July said the smell of "burnt marijuana" coming from the vehicle made him fear for his life. The weak justification comes from a newly released transcript of Minnesota police officer Jeronimo Yanez's interview with two special agents from the Minnesota Bureau of Criminal Apprehension, the state agency investigating the shooting.
By Alexis Evans
Massachusetts marijuana advocates are up in arms over a new House-backed proposal that could more than double the total sales taxes on recreational marijuana before the new industry is even up and running. The legislation is part of a proposed re-write of the state's new recreational marijuana law approved by voters in a November referendum.
By Kelly Rosenberg
Legalized cannabis. From California's Proposition 215 in 1996 to West Virginia's SB 386 in 2017, legalized cannabis is becoming the norm. And in Colorado, legalized cannabis is almost old news. But how did we get here? A mix of timing, trailblazers, economics, and politics.
---
Three Questions: Exclusive Q&A
Each month, the Cannabis in America team interviews influencers in the cannabis industry and gives you an exclusive look into their work, motivations, and predictions for the marijuana marketplace.
Aaron Augustis served in the U.S. Army for over five years. When he returned to San Francisco from a tour in Iraq, Augustis had trouble transitioning to the civilian world. He began treating his PTSD with medical marijuana. After spending years in the world of finance, Augustis decided to help his fellow veterans. He founded the 
Veterans Cannabis Group
, which advocates on behalf of veterans who use medical marijuana. Law Street's Alec Siegel spoke with Augustis about how medical cannabis helped him, how it can help other veterans, and more.
AS: How has medical marijuana helped you personally?
AA: When I came back [from Iraq], I underestimated the transition into civilian life and I smoked a lot of cannabis. If I hadn't smoked cannabis by 10 or 11 in the morning I would start crying. Emotions I had bottled up would start coming out. I [used marijuana] heavily because it helped to calm me. [Cannabis is] a great tool to have in your toolbox. It's not going to cure you. It's going to relieve your symptoms so you'll be able to function.
AS:  Why is it important that veterans have increased access to medical marijuana?
AA: Because it's a proven natural medicine for PTSD, and you have 22 veteran suicides a day, maybe even more. We can save more lives if more vets are using cannabis. The opiate and pill usage would go down, which [would] lower overdoses and suicides. [Cannabis] can help reduce medication intake, reduce suicide, and is good for other ailments as well.
AS: Has the Trump Administration changed how the VCG interacts with the government?
AA: You've got to watch Sessions because he's the [Attorney General]. But really I think there is so much movement–the ball is rolling. To stop it now would be crazy. There would be some major, major problems for the federal government. We're cautious, we're monitoring, but I don't know if anything has changed on our side.

---
Cannabis Culture
How Has Marijuana Legalization Impacted Driving Safety?
By Alec Siegel
Opponents of marijuana legalization often cite safety concerns, especially regarding the effects it would have on drivers. Alcohol causes enough harm, so why add marijuana to the mix? Two recent studies, both published last week, provide some insights into how legalization has–or has not–affected crash and fatality rates.
Want to get the Cannabis in America Newsletter each month? Sign up here!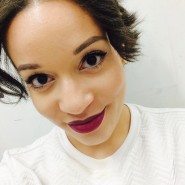 Alexis Evans is an Assistant Editor at Law Street and a Buckeye State native. She has a Bachelor's Degree in Journalism and a minor in Business from Ohio University. Contact Alexis at aevans@LawStreetMedia.com.