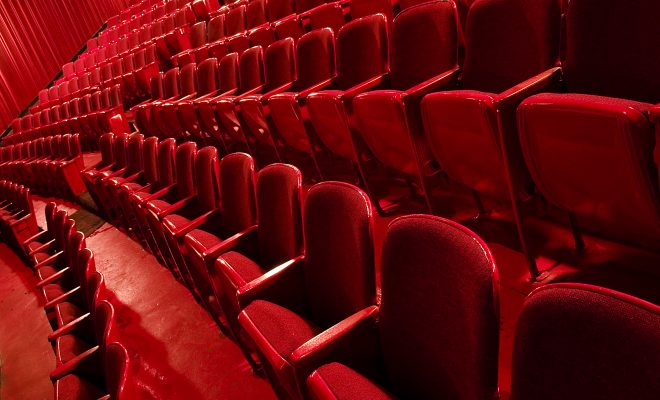 Image courtesy of Jeffrey Smith; License: (CC BY-ND 2.0)
Schools
Top 10 Schools for Entertainment Law
By
|
In 2014, Law Street Media released its first set of law school rankings, in response to the changing legal education industry. Law Street Specialty Rankings are a detailed resource for prospective law students as they consider the many law schools across the country. You'll notice some differences this year, as we return to the categories we first ranked in 2014. This year, we've changed the way we do our methodology slightly, to reflect feedback from our readers and the law school community. We've also redesigned our look, to make it easier to navigate and compare various schools. But as always, Law Street Specialty Rankings are built to blend the quantitative and qualitative in a way that accurately highlights the top law schools based on specialty programs.
This year's law school specialty rankings were compiled by Anneliese Mahoney, Alexis Evans, Celia Heudebourg, Gabe Fernandez, James Levinson, Josh Schmidt, and Marcus Dieterle.
Jobs: 16/20
Students at NYU Law have great job opportunities post-graduation. While in school, students can gain clinical experience working at one of the school's intellectual property-related clinics, where they may be tasked with handling cases related to entertainment law. 
Classes: 24/25
NYU Law offers its students interesting entertainment law courses that intersect with other industries, like "Corporate Strategy and Finance in Entertainment and Media" and a "Labor and Employment in the Entertainment Industry" seminar.
Networking: 15/15
NYU Law regularly hosts speakers who cover topics ranging from fashion and music to film and television. For example, the school is home to an annual Sports Law Colloquium. Alumni are encouraged to stay involved with the school through social media and networking events. 
Extracurriculars: 15/15

For students interested in the entertainment industry, there is both the Intellectual Property and Entertainment Law Society and the Journal of Intellectual Property and Entertainment Law at NYU. If students are interested in sports law specifically, they can join the Sports Law Association.
Location: 15/15
NYU's perfect score in this section was assisted by its home in New York City, an entertainment metropolis.
Other Rankings: 9/10
NYU Law's top-10 placement in Law Street Media's entertainment law rankings was supported by its excellent rankings on other organizations' lists.