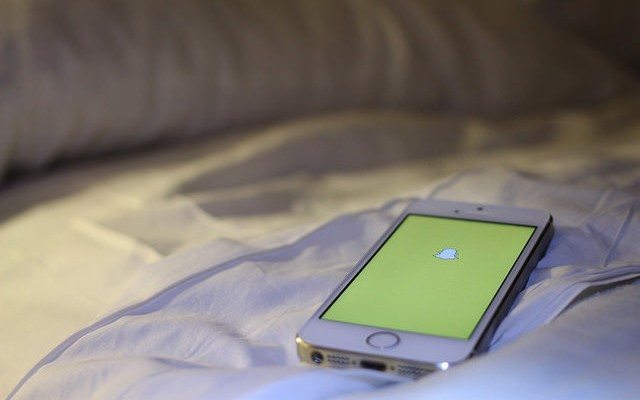 Image courtesy of [Maurizio Pesce vie Flickr]
News
Snapchat's Settled Lawsuit: Another "Social Network" Story?
Snapchat quietly settled a lawsuit last week with Reggie Brown, a supposed original co-founder of the popular social media app. Brown claimed in his suit that he was the one who came up for the idea for the app in the first place, but was kicked out of group before it was released.
Snapchat said in a statement on September 9th that CEO Evan Spiegel and Chief Technology Officer Robert Murphy had resolved their dispute with Brown and confirmed his claims:
Reggie Brown originally came up with the idea of creating an application for sending disappearing picture messages while he was a student at Stanford University. He then collaborated with Spiegel and Murphy on the development of Snapchat during its early and most formative days.
The settlement marks the first public acknowledgement by Snapchat of its faults after a year-and-a-half legal battle with Brown. In February 2013, Brown claimed that he came up with the idea for an app that lets users send disappearing photos and videos to friends. He said he also came up with the idea for the app's logo and its original name, "Picaboo." He said he was ousted from the group by his fraternity brothers, Spiegel and Murphy, and that he rightfully owned one-third of the company. Snapchat denounced Brown's claims several times and said that they were "utterly devoid of merit." By settling last week, they changed their position. But Snapchat did keep the terms of the settlement confidential, making it impossible to know whether Brown got his one-third or something else.
Under normal circumstances, Sanpchat's settlement might spark up a debate about intellectual property and ownership rights. But in this case, that didn't happen for a couple of reasons. That September 9th date on which Snapchat announced the settlement might ring a bell to people who follow technology news. It was the day of Apple announced its new line of iPhones and the Apple Watch. Snapchat chose to publish its press release on that day at 1 p.m., the exact start time of Apple's big event, which was the story of the day in the technology news sphere. The Snapchat story was almost completely overshadowed.
The other reason this settlement may not have sparked up a debate is that Snapchat, despite claiming to have 700 million photos and videos sent daily and being valued at an estimated $10 billion, currently does not earn any revenue. The company has already turned down offers from high profile tech giants–$3 billion from Facebook and $4 billion from Google. Without earning any revenue, Brown's piece of the Snapchat pie currently wouldn't earn him anything besides name recognition and the potential reward should the company decide to sell.
Snapchat's dispute with Brown might sound familiar in the social media realm. In 2004, Facebook had a similar debacle–three Harvard University seniors sued CEO Mark Zuckerberg for using their idea for a social network. Facebook settled with them in 2008 for 1.2 million shares of Facebook, which were valued at $300 million during Facebook's initial public offering.
While we don't know what settling with Snapchat earned Brown, it does seem to be revealing an easy money-making scheme: introduce an idea for a product or service, wait for someone you know to make it successful, then sue.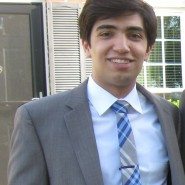 Zaid Shoorbajee is a an undergraduate student at The George Washington University majoring in journalism and economics. He is from the Washington, D.C. area and likes reading and writing about international affairs, politics, business and technology (especially when they intersect). Contact Zaid at staff@LawStreetMedia.com.