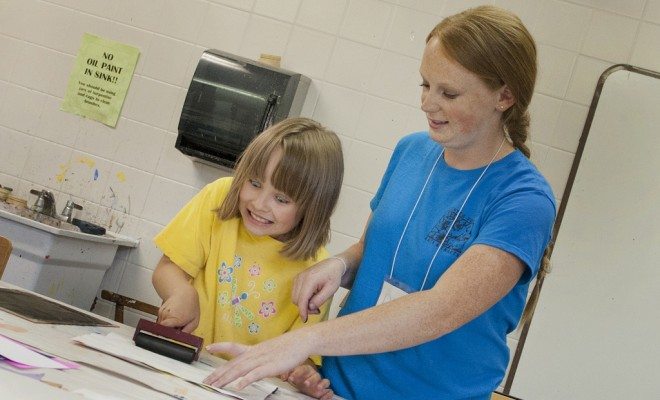 News
Want to be a Camp Counselor? Better Check Your Noncompete Clause
By
|
The possibility of government regulation of noncompete clauses in the business world has been a hot topic in recent months – especially throughout the tech industry. Now it seems that the debate has expanded to an array of other smaller industries, including the ever-so-competitive camp counseling field.
According to the New York Times, 19-year-old college student Colette Buser was passed over for a summer counselor job in Wellesley, Mass. in fear that nearby LINX camp would sue. Apparently Buser had a noncompete clause tucked into her contract from the previous summer, which prevented her from working within ten miles of a LINX location. According to the Times, everyone from "chefs to investment fund managers to yoga instructors, employees are increasingly required to sign agreements that prohibit them from working for a company's rivals."
LINX tried defending its actions to the Boston Herald, claiming that its training methods are just as crucial as the confidential intel that tech companies using noncompetes have. LINX President Joe Kahn said that the company uses these clauses because they train employees using unique methods and have seen counselors get hired mid-summer as babysitters. "Much like a tech company would be protective of their technology and proprietary information, we're protective of our customer information," said Kahn.
Buser is not the only person who has been affected by noncompete clauses recently. According to the Boston Herald there have been plenty of other instances where former employees found themselves in trouble because of a noncompete clause.
A student trying to intern at a tech firm was requested to sign a one-year noncompete.
A Massachusetts man whose job involved spraying pesticides on lawns was asked to sign a two-year noncompete agreement.
A Boston University graduate was asked to sign a one-year noncompete for an entry-level social media job at a marketing firm.
Phil Poireir, a pastor at a Megachurch in Seattle, was let go because he refused to sign a noncompete contract.
A hair salon in Norwell, Mass., obtained an injunction requiring hairstylist Daniel McKinnon to stop working at a nearby salon because he had signed a noncompete, which prohibited him from working at any salon in neighboring towns for a year.
In McKinnon's case, he was forced to live on unemployment benefits for months. "I almost lost my truck, I almost lost my apartment. Almost everything came sweeping out from under me," McKinnon told the Times.
From the employer's perspective, noncompete clauses make sense. The company has invested its time and money into training its employees, so it would only be logical to protect those investments. But it seems that some companies are taking it a bit overboard. Can one hairdresser really cause a business to flop? What does it say about your company if you're trying to scare your employees to stay committed? These are the questions that businesses need to ask themselves when they put noncompete clauses in their employees' contracts.
Many noncompete clauses put people like Daniel McKinnon out of work for weeks and even months at a time. MIT professor Matthew Marx thinks that people should have the freedom to come and go as they please. "There was a saying at the Silicon Valley startup where I worked, 'You never stop hiring someone.' They can go where they want. People are free to leave and start companies if they're not happy," Marx said.
Over the past year there has been a 60 percent rise in departing employees who face lawsuits from their former bosses for breaching these agreements, the Wall Street Journal reported. These disputes lead to long, drawn out court battles that impede productivity on both sides of the disagreement.
Many legislators are trying to bar noncompetes in various states throughout the country. State Representative and Vice Chairwoman of the Joint Committee on Labor and Workforce Development, Lori Ehrlich,  contends that noncompetes are hurting growth in our economy by "decreasing working mobility and squelching startups."
Governor Deval Patrick of Massachusetts has proposed a bill that will make it easier for workers in all types of industries to move from one job to another with ease by banning noncompete agreements. These agreements seem to cripple employees' ability to be innovative, leaving them befuddled and frustrated with their inability to advance.
While the fear that former employees may take confidential information is understandable, companies should sue if, and only if, the former employee is caught doing so, not beforehand. Should their personal knowledge be considered company information? Does that make sense to anyone out there?
Currently, only California and North Dakota ban noncompete clauses according to the Herald. So if you are working for a company and you have a brilliant idea for a new startup, you can go to California or North Dakota and the judge will not honor the agreement. Since startups in North Dakota aren't exactly booming, I would look to the Golden State.
— Trevor Smith Featured Image Courtesy of [Penn State via Flickr]