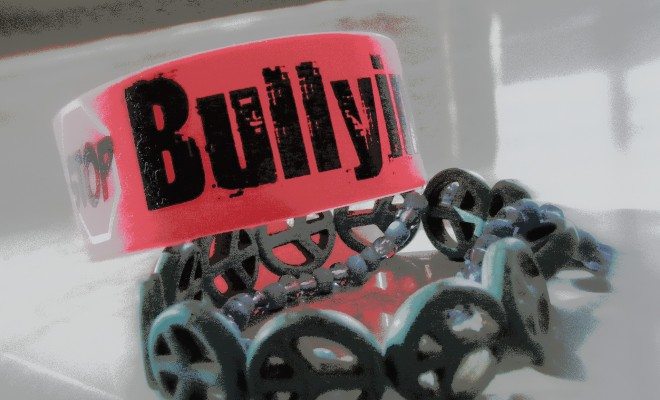 Image courtesy of [Nilufer Gadgieva via Flickr]
News
New Anti-Bullying Bill: 2 Reasons Why it Failed
It goes without saying that bullying is a condemnable practice and that it remains a crucial problem to solve in this country. But can we really punish children for bullying with the law?
A bill, which ultimately failed during a final vote held on May 20, would have made bullying a criminal offense in Carson, California. Jim Dear, the mayor of Carson, wanted to designate his city as a bully-free zone. Dear and the city council supported a bill that would have made bullying a misdemeanor for culprits that are 25 and under. The ordinance imposed a fine on those convicted of the misdemeanor. Mayor Dear felt that this measure would help to prevent bullying.
Two reasons why the bill failed:
1. The language used was extremely vague, making the bill hard to interpret. The bill did not define bullying, and it's lack of specifications as to what actions constitute bullying was worrisome to many. The ambiguous language could have allowed law enforcement officers to determine that bullying had occurred at their own discretion.
2. Many members of the Carson community expressed concerns over the measure's application to young children, noting that elementary school children are still beginning to develop and cannot fully comprehend the consequences of their actions.
But while the measure failed, the fact that it was close to passing puts great importance on the matter of whether ordinances against bullying should be enacted into law. Moreover, although the Carson bill did not pass, a similar measure in Florida will soon be put to a vote.
Controversy: should bullying be considered a criminal offense?
Susan Porter, author of Bully Nation, thinks not. Porter, a seasoned educator and counselor, debated the issue with Mayor Dear on a public radio station in California. In her book, Ms. Porter expressed that through her experience in schools, she found that increasingly harsh anti-bullying policies in schools did not decrease the amount of bullying in schools but made the situation worse. She claimed that school policies labeled children as bullies or victims, and that these children continued to adhere to those roles in the future.
Many anti-bullying policies treat the situations as black and white, attempting to solve the problem by shielding victims rather than working with both children to resolve their conflict in a less harmful way. By focusing on the punishment rather than the problem, the issue of bullying in American schools has yes to be resolved. Given this view on bullying, Ms. Porter argued against Carson's proposed law, viewing the measure as another method of focusing on the punishment rather than taking steps to prevent children from bullying in the first place.
For more insight into Susan Porter's argument against anti-bullying laws, check out this interview with her from Reason TV:
Despite Susan Porter's reasoned argument, many municipalities and cities are still considering anti-bullying laws on the books. In fact, several cities already have, including Milton, Wisconsin. But while Carson's potential anti-bullying law was met with a great deal of criticism and media attention, Milton's law, which has been in place for four years, has not had any issues in its enforcement.
What, then, can cities like Carson learn from Milton's law in shaping anti-bullying policy?
For one thing, Milton's policy allows for schools to internally handle the first instances of bullying rather than immediately resorting to law enforcement. This can allow schools a chance to work with students to teach them why bullying is wrong rather than simply stating that it is wrong through formal punishment. While schools still need to improve the ways that they handle bullying, allowing the schools to handle offenses first gives them the opportunity to guide children in the error of their ways before they are convicted of bullying. This practice, if coupled with successful school counseling, could lessen the number of bullies that would be formally charged by the law.
Additionally, the policy gives a clearer definition on the kind of practices that constitute severe bullying. Jim Martin, the Milton school policer officer, noted that he "only engages the most severe cases, and draws a sharp distinction between the kind of behavior that requires intervention and the usual push and pull of the schoolyard." Ensuring that only serious cases of bullying could be brought to court gives a clearer sense of what actions would violate the law and does not put children who name call and those who beat up others into the same category. 
With a clearer definition of what actions make bullying a crime and allowing schools to work with children to teach them about the harm bullying causes rather than immediately punishing them, the Milton law remains a good example of an anti-bullying policy. If cities feel that enacting an ordinance against bullying will help curb the problem in their schools and communities, careful wording must be put into the law to allow for the proper handling of these situations.
[NPR] [SCPR] [Susan Porter] [Desert News]
—
Sarah Helden (@shelden430)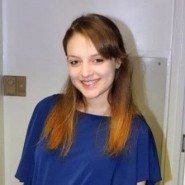 Sarah Helden is a graduate of The George Washington University and a student at the London School of Economics. She was formerly an intern at Law Street Media. Contact Sarah at staff@LawStreetmedia.com.