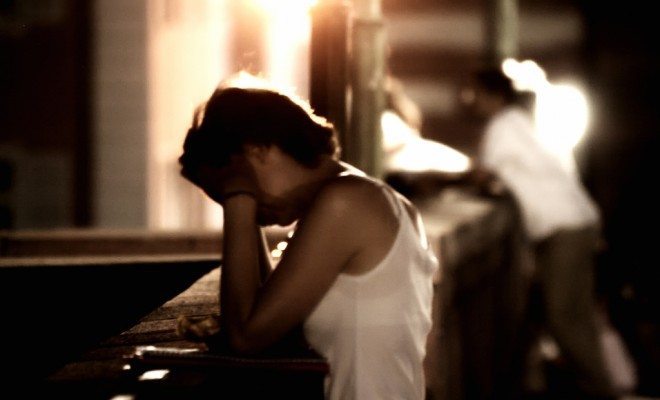 Image courtesy of [Raul Lieberwirth via Flickr]
News
Maryland Woman's Death Sheds Light on the Problem of Date Rape
By
|
Date rape, also known as "acquaintance rape" or "hidden rape," has been increasingly recognized as a problem in our society. A shocking study shows that 82 percent of sexual assaults are perpetrated by someone who is not a stranger, and 47 percent of rapes are by a friend or acquaintance. The tragic story of a woman in Montgomery County, Maryland who was recently raped and killed serves as a horrifying reminder of these statistics.
At 11:40 PM on Thursday, June 18th, a security guard at the Montgomery County Circuit Courthouse  in Rockville, Maryland witnessed a struggle between 16-year-old Marquiz Turner and a 19-year-old girl outside. The guard notified the sheriff's deputies who went outside the building and allegedly saw Turner forcing sexual intercourse on the young woman. He was immediately taken into custody. According to court documents, the victim had gone to see a movie in downtown Rockville with her ex-boyfriend, Turner, on Friday night. When the film ended Turner expressed that he wanted to have sex with her and she told him she was not interested. As the two of them walked to the car, Turner allegedly ripped off her clothing, pushed her against the courthouse's concrete wall, and proceeded to rape her. The charging documents stated, "when the Deputies rounded the corner and identified themselves, Turner jumped back and pulled his pants up."
Detectives interviewed Turner, who did admit to forcing the victim to have sex with him. He stated that "he was unwilling to accept 'no' for an answer," and that he was going to have intercourse regardless of her objections. According to the charging documents, he felt that she "owed him" sex. At the scene, the victim told police she had broken up with Turner previously because he kept pressuring her to have sex with him.
Paramedics transported the victim to Shady Grove Medical Center for a forensic rape exam. While en route, she stopped breathing and lost a pulse. Doctors pronounced her dead at 1 AM, less than 90 minutes after the alleged rape occurred. The official autopsy and toxicology results have not yet been released, leaving questions about the reason for her mysterious death. According to reports, Turner showed little to no emotion after hearing of the victim's death.
Court documents show that Turner is a sophomore at Winston Churchill High School in Potomac, Maryland where he had a 3.7 GPA. He lived with his mother in a Silver Spring high-rise apartment building. Neighbor Felicia Charles expressed, "I'm very shocked. I think that's disturbing. I would have never thought he would do something like that. He never gave off that vibe." Jean Arthur, a counselor for victims of sexual abuse, said,
Unfortunately that thinking is pervasive. It's just really sad that a person thinks they can do that to another person. The fact that a person at 16-years-old even thinks to do that, I mean it just boggles my mind. I completely don't understand it.
Turner is currently being charged with second-degree rape, a felony that carries a maximum sentence of 20 years in prison. Prosecutors say there may be additional charges depending on the deceased victim's autopsy and toxicology reports.
Unfortunately sexual assault is one of the most underreported crimes, with an average of 39 percent being reported to the police each year. While this was a more high profile case, more attention does need to be brought to the pervasive issue of date rape.