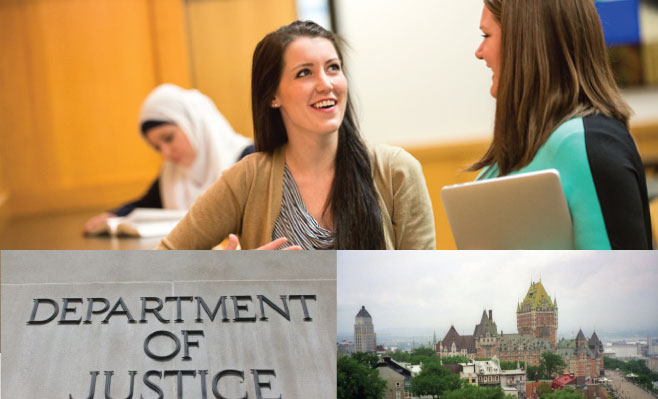 News
ICYMI: Best of the Week
By
|
If you were living under a rock last week, Beyoncé announced she's pregnant with twins! But that's probably not all that you missed. Trump's hiring freeze could affect lawyers, a mosque attack in Quebec left six dead, and we've got a guide to finding the best value law school for you. ICYMI, check out the best of the week below!
Each year, tens of thousands of law school students graduate, take the bar (or choose not to), and look for work. But law school is not cheap, and it's no secret that a lot of students take out massive student loans in order to finance their education. According to the most recent data from the American Bar Association, average debt for a student who attends a private institution is $122,158, and average debt for a student who attends a public law school is $84,600. Check out our guide on how to find the best value law school for you.
On January 23, President Donald Trump signed an executive order halting all government hiring. The move drew criticism from those who argue the freeze would disrupt crucial government services and programs. The freeze prohibits every federal agency, excluding those related to the military, public safety, and public health, from hiring new employees.
A shooting at a mosque in Quebec City, Canada on Sunday evening left six people dead, and over a dozen people injured; at least five are in critical condition. Witnesses said two gunmen, both dressed in black, entered the mosque and began firing indiscriminately into the crowd of worshippers. Early Monday morning, police said they took two men into custody, but a few hours later, said one of the suspects was a witness, and the other is now considered the sole gunman.