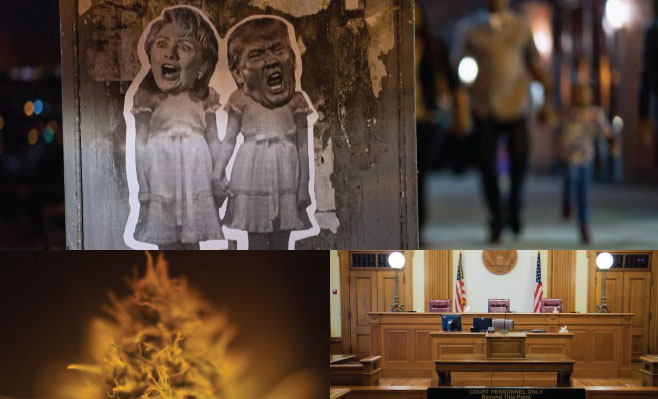 News
ICYMI: Best of the Week
By
|
Happy Monday Law Streeters! Start your week of right with Law Street's top stories from last week, which include everything you need to know going into tonight's first presidential debate, Instagram censoring medical marijuana posts, and a Tulsa officer charged in Terence Crutcher's Death. ICYMI–check out the top stories below!
1. What You Need to Know About the First Presidential Debate
On Monday September 26, Hillary Clinton and Donald Trump will go head-to-head in the first presidential debate. The debate starts at 9 p.m. EST and will air on all major news networks and stream live on Twitter. Make sure you're following Law Street on Twitter and Facebook for live debate coverage and commentary. For everything you need to know heading into round one, read the full article here.
2. Instagram is Censoring Accounts With Pictures of Legal Weed
Instagram has been deleting accounts that contain pictures of marijuana, even if the location where the account is based has legalized the drug in some form. Two companies in Canada, where medical marijuana is legal, recently had their accounts shut down by the social media giant after featuring pictures of legal weed. Read the full article here.
3. Tulsa Officer Charged With Manslaughter in Terence Crutcher's Death
Betty Shelby, the police officer who shot Terence Crutcher on a highway in Tulsa, Oklahoma last week, was formally charged with manslaughter. Tulsa County District Attorney Steve Kunzweiler announced on Thursday that he had charged officer Shelby with first-degree manslaughter, which would amount to a minimum of four years in prison if convicted. Read the full article here.