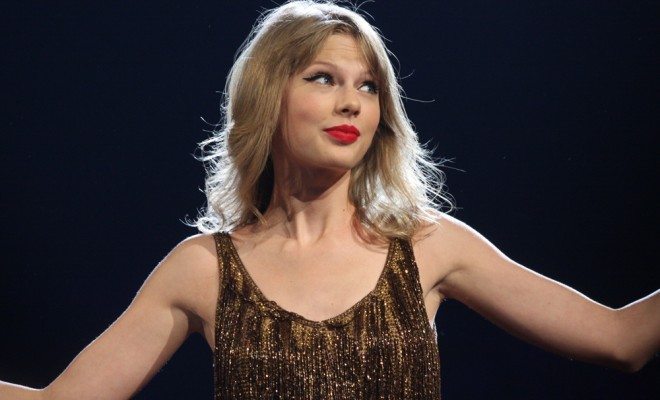 Image courtesy of [Eva Rinaldi via Flickr]
News
ICYMI: Best of the Week
By
|
The midterms are finally over (thank God/the universe/Oprah) so now we can all go back to real life. Just kidding — it's practically presidential election time. Your attention span and patience are ready for that, right? Well before you get into that, take a look at some of the top stores from Law Street last week that you might have missed in all the excitement. It was a clean sweep for writer Anneliese Mahoney who wrote all three of the top articles on Law Street last week. Number one is Mahoney's take on Taylor Swift's latest album and her decision to pull all her work from popular streaming music site Spotify; number two is an in-depth look at the three states with major marijuana legislation on last Tuesday's ballots; and number three was a shout out who is generally accepted as the country's youngest new elected official, Saira Blair of West Virginia. ICYMI, take a look at Law Street's Best of the Week.
#1: Taylor Swift and Spotify: Never Ever, Ever Getting Back Together?
Taylor Swift made waves this week when she pulled all of her music from the popular streaming site Spotify. The 24-year-old singer-songwriter's newest album, "1989," was never put on the site, and her older music can no longer be found there. Read full article here.
#2: States to Watch Today: Marijuana on the Ballot in Oregon, Alaska, and DC
It's been a truly whirlwind few years for marijuana legalization. In 2012, voters in Washington and Colorado voted to legalize marijuana use in those states. Others continue to decriminalize marijuana and allow its use for medical purposes. Today Oregon, Alaska, and the District of Columbia will vote on whether or not to legalize marijuana. How do these laws stack up? Read full article here.
#3: Saira Blair Youngest Elected Official in America: Snaps for Her
Saira Blair is an 18-year-old West Virginia University freshman majoring in economics. She's also believed to be the youngest elected lawmaker in the United States. At 17, Blair actually beat a 66-year-old Republican incumbent in a primary, and on Tuesday she beat a 44-year-old Attorney, Democrat Layne Diehl. She will represent a district of just under 20,000 people located in the West Virginia panhandle, close to Maryland, as one of 100 members of the Virginia House of Delegates. Read full article here.