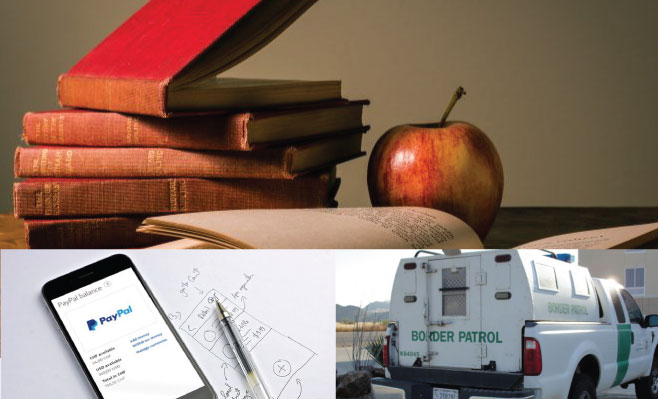 News
ICYMI: Best of the Week
By
|
Feel like you missed out on some of the top news this Memorial Day Weekend? Here's what trended last week:
A federal lawsuit has been filed by the Southern Poverty Law Center against the state of Mississippi, arguing that the state is violating a 150-year-old law that requires it to provide a "uniform system of free public schools" for all students. The SPLC lawsuit, which was filed on behalf of the parents of four minor children, claims that Mississippi has deprived black students of the "school rights and privileges" guaranteed in its 1868 constitution.
PayPal is suing music streaming service Pandora, accusing it of copying its signature "P" logo, according to a lawsuit filed Friday in Manhattan federal court. The digital payment company alleges that Pandora's new logo intentionally confuses customers into mistakenly opening the wrong app on their phones.
According to figures released by Immigration and Customs Enforcement on Wednesday, arrests of undocumented immigrants rose by 38 percent in the first three months of the Trump Administration, compared to the same time period last year.