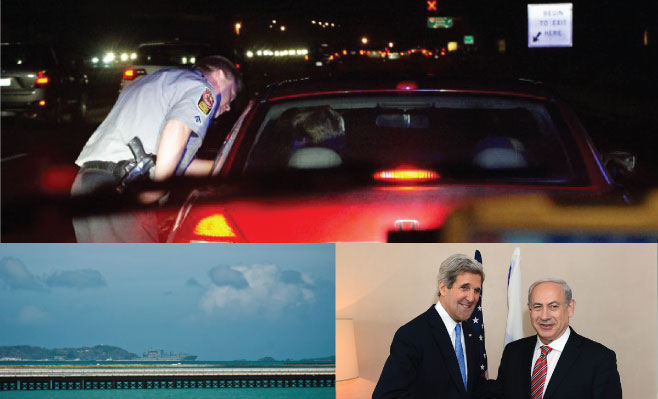 News
ICYMI: Best of the Week
By
|
Happy New Year, and welcome to the first ICYMI of 2017. Check out our top three articles this week, and enjoy the start to your year.
Arizona Medical Marijuana Patients Granted DUI Defense Options
Arizona medical marijuana cardholders now have a better ability to defend themselves if they are charged with a marijuana DUI. The Arizona State Court of Appeals ruled that prosecutors must present sufficient evidence that an individual was actually impaired at the time of the arrest. Read the full article here.
U.S. Returns 10,000 Acres of Land to Okinawa
The U.S. military handed back nearly 10,000 acres of land to Okinawa on Thursday, the largest land transfer since the U.S. occupation of the Pacific island ended in 1972. Belonging to the 19,300-acre Jungle Warfare Training Center in the northern part of Okinawa, the land equaled 17 percent of the American-owned land on the island, according to the military. Read the full article here.
John Kerry Outlines Middle East Peace Plan in Controversial Speech
In a lengthy and detailed speech on Wednesday, Secretary of State John Kerry defended the U.S.'s decision to abstain from a vote condemning Israeli settlements in the West Bank and advocated for a two-state solution as the path to peace in the Arab-Israeli conflict. Read the full article here.