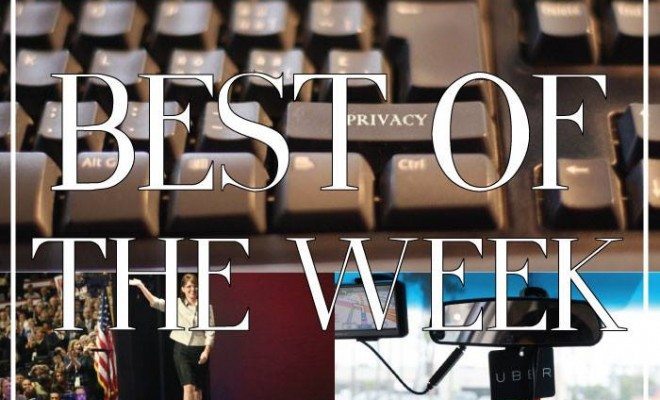 News
ICYMI: Best of the Week
By
|
Hello, Monday, we meet again. As you trudge into a new work week, we've got you covered with stories you might have missed last week. Anneliese Mahoney topped the list with all three of the week's top stories. Number one implores you to stop posting the useless copyright status to your Facebook account — seriously, it's a waste of your time. Number two recounts Sarah Palin's latest controversy, this time with PETA over a picture she sent out to her social media followers; and number three is a look at the bumpy legal road ahead for Uber. ICYMI, check out the best of the week from Law Street.
#1 Please Stop Posting the Facebook Copyright Status
Every now and then Facebook updates its policies. And immediately after that, I notice a series of statuses from my "friends" on Facebook. It's a sort of notice alerting readers to the fact that the poster believes they have copyright over their own content. There are sometimes slight variations in wording, but that's pretty much what these statuses look like every time. I've seen so many in my news feed over the last week that I thought it was time for an important PSA. This status means nothing. Read full article here.
#2 Sarah Palin vs. PETA: Welcome to the Overreaction Olympics
Sarah Palin has a unique place in my heart–after all, there are very few people who I can count on to continually surprise me with the weird scandals they manage to get themselves involved in. But she may have just outdone herself. The most recent Palin scandal started with a photo she posted to Facebook on New Years Day. Read full article here.
#3 Uber Will Have a Rough Ride in 2015
Uber is a great way to get from point A to point B, but the company may have a rocky road ahead of it in 2015. There are a lot of lawsuits pending against the ridesharing company, and while none of them seem that damaging, it does raise a question: why is Uber so prone to lawsuits? Read full article here.