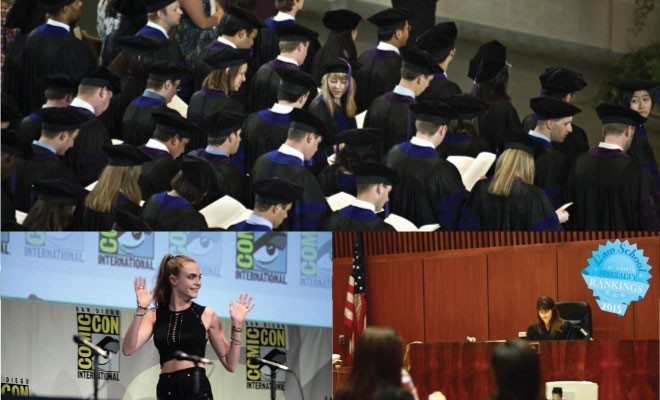 News
ICYMI: Best of the Week
By
|
Here at Law Street, it was a good week for lawyers looking to change professions and prospective law students looking to focus on criminal law, and a bad week for news anchors in Sacramento. ICYMI, here are the top stories from Law Street this week:
#1 Unexpected Jobs You Can Get with a Law Degree
Law degrees are undoubtedly expensive, difficult to complete, and very time consuming. After finishing the requisite three years in law school, students might start to reconsider their intended career field, which can seem quite daunting and somewhat limited. Being a lawyer can be very rewarding, although it can also be a very stressful and intense job. Fear not, graduates, as contrary to popular belief, it turns out that there are a plethora of opportunities for those who hold law degrees besides practicing law. Read full article here.
#2 Cara Delevingne's Attitude Isn't the Problem: America's View of Women Is
Besides being a beautiful, talented, and successful English supermodel and actress, Cara Delevingne is witty, humorously sarcastic, and, shockingly enough to a few TV anchors from Sacramento, can read a book. During a live, early morning interview on "Good Day Sacramento," Cara Delevingne experienced about a dozen moments of patronizing sexism. Why drink a cup of coffee when you can wake up and start your day defending yourself and your career to a panel of condescending assholes? Read full article here.
#3 Top 10 Schools for Criminal Law 2015
The legal industry is changing and law schools are no exception. Applications and enrollment are both down, and the value of the traditional legal education with its current price tag is the subject of continual debate. Law Street Specialty Rankings are a detailed resource for prospective law students as they consider the many law schools across the country. Law Street Specialty Rankings blend the quantitative and qualitative in a way that accurately highlights the top law schools based on specialty programs. Read full article here.