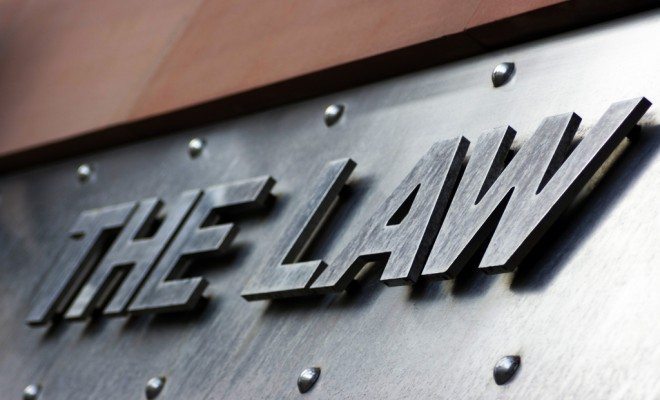 Image courtesy of [smlp.co.uk via Flickr]
Law
Happy #LoveYourLawyer Day
By
|
There're a lot of pointless and strange national "holidays." For example, March 30 is National Pencil Day. June 17th is National Flip Flop Day. My birthday, August 23rd, also happens to be National Sponge Cake Day. Pretty much every day is National _____ Day–and today just so happens to be "Love Your Lawyer Day."
Today has officially been designated "Love your Lawyer Day" by the American Bar Association. In a resolution passed last month, the ABA stated that today:
Lawyers throughout the nation are urged to celebrate 'Love Your Lawyer Day' to help promote a positive and more respected image of lawyers and their contributions to society.
The inception of Love your Lawyer Day is credited to the Fort Lauderdale-based American Lawyers Public Image Association, specifically an attorney named Nader Anise. He said he hopes that lawyers celebrate it by taking on pro bono work or donating to charities, and the general public can celebrate it with a moratorium on making fun of lawyers for the day. After all, only 21 percent of the general public thinks that lawyers are ethical; although to be fair, that's the highest public opinion has been in two decades.
On Twitter, #LoveYourLawyer started trending, with a wide variety of reactions. Some are thankful about the day and others think it's silly. Brian Tannebaum, a well-known criminal defense attorney and author told The Wall Street Journal:
I think it's ridiculous. I haven't seen 'Love Your Doctor Day' or 'Love Your Accountant Day.' It's making lawyers what they already are: an open target for criticism.
Others thought it was nice, taking to Twitter to celebrate with the hashtag #LoveYourLawyer:
It's #LoveYourLawyer Day! Call your lawyer and say how much you appreciate them! Unless they bill by the hour, then just send good thoughts.

— Attorneys Online (@AttorneysOnline) November 6, 2015

Today is #LoveYourLawyer day. Unfortunately, our professional code of conduct really prohibits loving your lawyer. High five, instead? — Melissa Carleton (@MCarletonOhio) November 6, 2015
It's #loveyourlawyer day and #nationalnachoday. Please feel free to show me your love through nachos. — Catarina Gonzales (@thecatarina) November 6, 2015
So, happy Love Your Lawyer Day. Make sure to pass some adoration around to all the lawyers in your life.