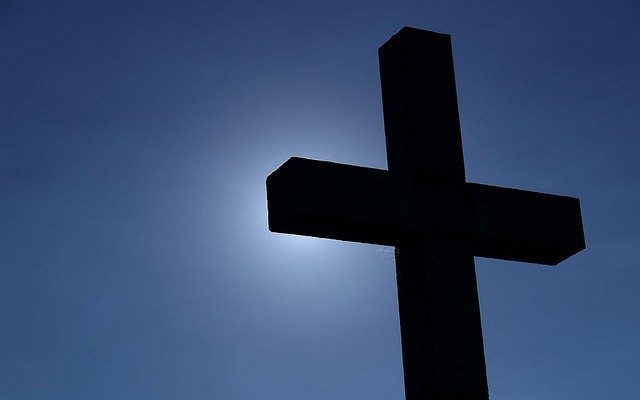 News
Meriam Ibrahim: Free at Last?
Meriam Ibrahim, the 27-year-old Christian woman who was jailed for apostasy in Sudan and sentenced to death by hanging last May has finally been set free, again.
Ibrahim's story has gone global as she is the only Sudanese woman to escape a death sentence without renouncing her faith. Ibrahim was convicted of apostasy, the renunciation of one's religion, after marrying a Christian man, Daniel Wani in 2011. The Sudanese government sentenced Ibrahim to death after she birthed her child, but through the efforts of diplomats and other world leaders, Ibrahim was released from jail and the charges were dropped.
Ibrahim's release seemed to be a step forward by the hard-ass Islamic government in Sudan. It seemed that they had finally realized how barbaric they were being. But just as I raised my hands up to applaud the Sudanese government, they went and re-arrested the poor woman.
Liars! I say liars! Ibrahim barely had 24 hours of freedom before she was arrested for trying to leave the country. Really? Just for trying to leave after being imprisoned for holding on to her faith. Sudan, I didn't hold your policies in the highest regard before, but now I am so ashamed, I can barely look you in the eye.
Thankfully she was re-released on the condition that she remains in Sudan, according to her lawyer. She now faces forgery charges because of the travel documents she attempted to use to fly out of the country. South Sudan gave visas to the family to travel to America because the husband, Wani, is recognized as a citizen there. State Department spokeswoman Marie Harf said that Ibrahim had all the documents needed to travel to the U.S., but that "it is up to the government of Sudan to allow her to exit the country." Sudan sounds like a clingy ex if you ask me.
You would think that through all this Ms. Ibrahim would at least have the support of her family right? Wrong. Her own brother was quoted by CNN saying, "The family is unconvinced by the court's decision. We were not informed by the court that she was to be released; this came as a surprise to us…This is now an issue of honor. The Christians have tarnished our honor, and we will know how to avenge it."
If it wasn't for the international outcry by so many official figures across the world, Ms. Ibrahim wouldn't have been saved. But support has come from notable figures such as British Prime minister David Cameron who said he was "absolutely appalled," by the sentence given by the court, and told The Times that "religious freedom is an absolute, fundamental human right, I urge the government of Sudan to overturn the sentence and immediately provide appropriate support and medical care for her and her children."
Amnesty International headed a campaign demanding the immediate release and halted execution of Ibrahim, started a Change.org petition that has gained more than 600,000 signatures, and released a statement saying, "the fact that a woman has been sentenced to death for her religious choice, and to flogging for being married to a man of an allegedly different religion is appalling and abhorrent. Adultery and apostasy are acts which should not be considered crimes at all. It is a flagrant breach of international human rights law."
The U.S. State Department said it was "deeply disturbed" by the sentence and called on the Sudanese government to respect Ms. Ibrahim's religious freedoms.
And to put the sweet icing on top of the justice cake, tweets calling on the Sudanese government to release Ibrahim from Hillary Clinton, David Cameron, and British personality Laura Laverne were retweeted thousands of times.
I am absolutely appalled by the decision to sentence #MeriamIbrahim to death. The way she is being treated has no place in today's world.

— David Cameron (@David_Cameron) May 31, 2014
Meriam Yahya Ibrahim's death sentence is abhorrent. Sudan should stop threatening religious freedom and fundamental human rights.

— Hillary Clinton (@HillaryClinton) May 24, 2014
#Sudan: pregnant mother sentenced to death for apostasy. Take action to save her life https://t.co/fQqZlRIRxx

— Lauren Laverne (@laurenlaverne) May 21, 2014
The problem at hand here is the so called "Freedom of Religion" in Sudan. In 2005 the Interim National Constitution of Sudan provided freedom of religion throughout the entire country, but in practice religious minorities exist between the North and the South. Christians in the North face strong social pressure to convert, and Muslims who express interest in converting face even stronger pressures to recant. Ibrahim was the first woman who did not have to convert religions to be released. Forcing women into believing in a certain religion doesn't seem all that holy to me, and while the step is small, Ms. Ibrahim's case is a step in the right direction.
Although she is being forced to stay in Sudan, I have a strong feeling that Amnesty International, the U.S. State Department, the British Parliament, and Hillary Clinton will all still have a strong voice in the matter and Ms. Ibrahim and her family will be free at last.
—
Trevor Smith
Featured imaged courtesy of [Waiting for the Word via Flickr]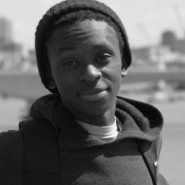 Trevor Smith is a homegrown DMVer studying Journalism and Graphic Design at American University. Upon graduating he has hopes to work for the US State Department so that he can travel, learn, and make money at the same time. Contact Trevor at staff@LawStreetMedia.com.