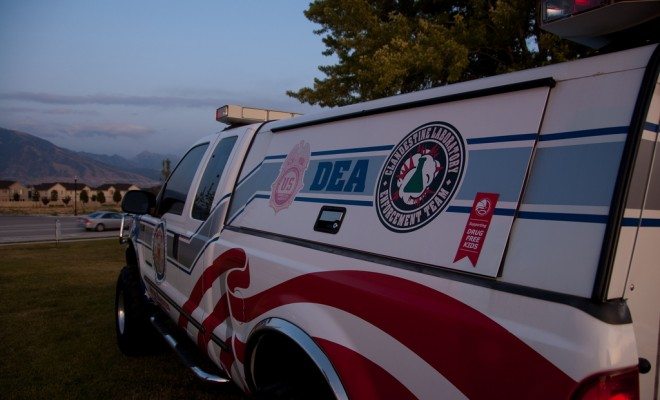 Image courtesy of [Brett Neilson via Flickr]
News
The DEA Stole a Woman's ID for a Facebook Account, Now It's in Court
By
|
A few years ago, a woman named Sondra Prince (now Sondra Arquiett) made a startling discovery. Someone was impersonating her with a fake Facebook account that included her name, identity, and pictures. She started looking into it, and the impersonator was the last person you'd guess — the U.S. Government. Specifically, the Drug Enforcement Agency (DEA).
Arquiett had been arrested and questioned about her involvement in a drug ring that a former boyfriend was a part of. She had helped him a little bit, but based on her involvement, her willingness to accept a plea deal, and the circumstances of the case, she was just put on probation. However, throughout the course of the investigation, her cell phone was seized. The phone had a number of her personal pictures on it.
Somehow this led to U.S. Drug Enforcement Administration Special Agent Timothy Sinnegan using those pictures to create a completely fabricated Facebook profile that included Arquiett's name.
These weren't necessarily run-of-the-mill pictures, either. Many were simple shots, but some included her posing on the hood of a car, and one in either a bathing suit or a bra and underwear. There was also a shot of her holding her child and niece — an invasion of their privacy as well. These were shots that she may not have wanted online, especially if she was applying to jobs or had family on the site.
Then there was what Sinnegan actually did with the account. He used in an effort to contact and communicate with a wanted fugitive, as well as with other members of the Facebook community. Arquiett only found out about the profile because a friend contacted her asking about something "she" had put up on it.
Arquiett has now sued Sinnegan, and the DEA, for both violating her privacy as well as putting her in danger. That seems pretty accurate given that the people that they were using her profile to contact were criminals who could have reacted badly toward her if they discovered what was really going on.
The DEA's defense was, essentially, that because those photos were in evidence at one point that they are allowed to use them. The government stated:
Defendants admit that Plaintiff did not give express permission for the use of photographs contained on her phone on an undercover Facebook page, but state the Plaintiff implicitly consented by granting access to the information stored in her cell phone and by consenting to the use of that information to aid in an ongoing criminal investigations [sic]
There are a lot of scary implications in that argument, and while the status of Arquiett's case appears to still be up in the air, the page is now down thanks to Facebook, who does not allow the impersonation of people on its network.
The government's argument is kind of ridiculous. Nate Cardoza, an attorney at the Electric Frontier Foundation pointed out:
If I'm cooperating with law enforcement, and law enforcement says, 'Can I search your phone?' and I hand it over to them, my expectation is that they will search the phone for evidence of a crime, not that they will take things that are not evidence off my phone and use it in another context.
Cardoza's dead on. There are scary implications here. Arquiett's ability to lead a private life without being scared of retaliation from the people whom the government tricked into thinking were communicating with her shouldn't be stripped just because she was an accomplice to a completely separate crime.