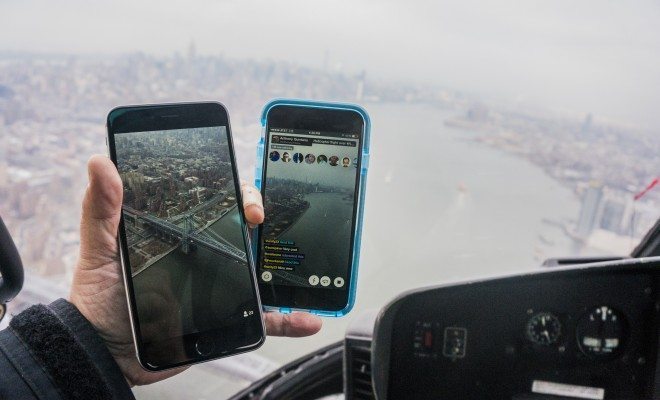 Image courtesy of [Anthony Quintano via Flickr]
Technology
Periscope & Meerkat: Live Streaming is the Latest Social Media Development
Periscope, a new live-streaming application, was launched less than a month ago, but it's already making headlines with celebrities and ordinary people alike broadcasting their daily activities and conversing in real time. Live streaming is not a novel concept, but it might be the next big thing in the social media world. As people are ready to embrace this new way of interacting, "periscoping" may soon become a daily activity for many people across the globe. Read on to learn more about Periscope and what live-streaming applications can bring to the table.
---
What is Periscope?
Periscope is part of the next generation of social media applications that are based on real-time interactions. Acquired by Twitter for nearly $100 million and launched on March 26, 2015, the tool seems to be on the rise.
How was Periscope created? 
Periscope started two years ago when CEO and co-founder Kayvon Beykpour was traveling to Istanbul, Turkey. The protests in Taksim Square, near the hotel in which Beykpour was supposed to stay, became violent; however he couldn't find any meaningful information on the web about the extent of that violence. Thus, the idea for Periscope was born. He had an urgent need to see the protests in real time, but there was no social platform to do so. Periscope has already demonstrated its abilities to capture events in real time, including live streaming protests in Ferguson, Missouri, and capturing the fires in San Francisco's Mission District and New York's Lower East Side.
How does Periscope work?
Periscope is an IOS application that can live stream what you see at any given moment. It can essentially broadcast your every move if you wish. People are already using it in a variety of ways, including artistically, conducting Q&As, walking around a city, talking, or just showcasing their everyday activities. The app also has a way to interact with those who are watching, all in real time. Viewers can choose to ask questions or leave comments that are shown through a trace of messages on the screen, like a live feed. Engagement can also be demonstrated through hearts that viewers can create by tapping the screen as many times as they like. This feature shows viewers' level of engagement and interest–the more hearts that are tapped, the stronger the viewers' levels of satisfaction and excitement are.
Unlike other live-streaming apps, Periscope lets you save your broadcasts for a certain period of time, which enables viewers to play back what they've already seen. The app also allows viewers to invite their followers to watch a live steam together.
Some users of Periscope report a need for certain technical updates, such as better search features, better browsing, and a better notification system. The developers have already fixed the issue of the "zoomable map" that could pinpoint a person's location when live streaming, and are continuing to work on other improvements.
Watch the video below to learn more about Periscope from BeyKpour who speaks about his idea and the app's capabilities.
---
Is Periscope the first live-streaming app? 
All in all, progressive technological advances constantly change the world of social media interactions and online communication. Facebook was launched in 2004 and forever changed the way people communicate online. Twitter followed in 2006. Both companies have continued to expand by acquiring photo and video-oriented social media platforms; Facebook acquired Instagram, while Twitter bought Vine. Now, new advances are under way and live-streaming applications may be the next big thing.
History of Live-Streaming Apps
Periscope is not the first application to allow users to live stream their experiences. Live streaming has been around since the 1990s when video recording and instant messaging became the big thing. The reason why Periscope is making  waves right now is because live streaming has moved into the mainstream, and people are more comfortable revealing information about themselves.
Even before the idea of Periscope was born there were an abundance of applications that could be described as under the live-streaming umbrella. UStream was founded in 2007 and provides free video-streaming services as well as paid ProBroadcasting options. YouNow, launched in 2011, allows live broadcasting. Justin.TV has been around for several years and just recently was renamed Twitch Interactive, a new platform to broadcast video games or any gaming-related content. Livestream is another app that lets users broadcast and watch live events.
Meerkat
Meerkat is a live-streaming application that was launched on February 27, 2015–one month prior to Periscope. In this regard, Meerkat can be considered the first "new generation" live-streaming app. The application really made its debut last month at SXSW in Austin, Texas. A number of performers were "meerkating," aka live-streaming their shows, which greatly promoted the app. Meerkat is a real competitor of Periscope as both apps are brand new, well designed, and easy to use. Unlike Periscope, however, Meerkat doesn't provide an option to save broadcasts–all of its live streams are instant and cannot be replayed.
Watch the video below to learn more about Meerkat from its founder, Ben Ruben.
---
What are the concerns with using live-streaming apps?
Live streaming applications such as Periscope and Meerkat raise certain concerns, including the infringement of privacy, intellectual property rights, and harassment and cyber bullying.
Infringement of Privacy
Clearly, live streaming can invade peoples' privacy. If you are in a public space, anybody can live stream you, revealing your activities and location. The fact that one may not wish to be live streamed is irrelevant as there are no real remedies for it. Generally, when people are in public places they don't expect privacy, but with live streaming, the invasion of privacy becomes more pervasive and inescapable. People can be streamed without their permission or knowledge.
Celebrities and politicians have even greater privacy concerns, as Periscope can provide users with the instant ability to live stream public figures if spotted on the street or in any other public place. It could completely transform the way famous people maintain their images and market themselves.
Intellectual Property Rights
Intellectual property rights generally protect people's creations, whether they are in the form of music, design, photography, performance, or any other artistic expression. Intellectual property rights include trademark and copyright laws.
Live streaming is an immediate recording of something that is happening at any given moment, and therefore doesn't require downloads or saving a copy of one's broadcast. This leads to confusion as to how to apply existing copyright laws to the new generation of apps that can live stream certain content. In their terms of use, both Meerkat and Periscope state that users are prohibited from exploiting third-party copyrights and trademarks in their live recordings. In addition, under United States copyright laws, it's illegal to reproduce, distribute, display, or perform a copyrighted work without permission from the copyright holder.
As of now, live streaming is subject to the same laws that protect any copyrighted video, song, or photographic content. If one live streams, he distributes the content of his broadcast to an unknown amount of users and reproduces it at the same time. This can potentially infringe on artists', publishers', and labels' copyrights if the content is copyrighted on the first place.
Simply put, if you live stream at a concert or sporting event, you could violate copyright laws, public performance laws, and exclusive rights of broadcasting stations to live stream an event. Most of the time concert venues and sport leagues clearly state on admission tickets their policies regarding video recording or streaming of the event. Not only can this violate the right of the artist to solely profit from her performance, but in the case of sporting events, can infringe on intellectual property rights of leagues and pay-per-view (PPV) producers. In addition, major television providers spend millions of dollars to obtain exclusive rights to broadcast games and other major events. Record labels' performance rights can be easily infringed as well by live streaming sound recordings at shows.
It's possible that live streaming performances and sporting events can also violate reproduction and distribution rights of copyright holders. As Periscope archives users' live streams for 24 hours, it can potentially infringe on reproduction rights if the saved content is considered intellectual property.
Harassment and Cyberbullying
Using social media can perpetuate harassment and bullying. Generally, every social media platform has rules and protocols that prohibit pornographic or overly sexual content, as well as content that can incite violent, illegal, or dangerous activities. Periscope is not an exception–its community guidelines are crafted to prevent sexual comments and online harassment of any sort. However, the new app is still struggling with enforcing these rules as its instant messages are bursting with sexually explicit communications. It was reported that many female users have been sexually harassed while live streaming.
As Periscope exposes more intimate moments of people's lives, the dangers of using this technology may become greater than those of other social media. The difficulty can be seen in its live feed, which vanishes in a matter of seconds–how can this dissipating content be reviewed? Private broadcasting settings are another worry as those can appeal to people who operate sex cameras or conduct other illegal activities.
Periscope is a very new app so there are expectations for future updates and technical improvements. The company has acknowledged the need to find a better solution for moderating users' content, and is working now on a new feature that will allow for the easy and instant blockage of undesirable users.
---
What changes can live-streaming apps bring to our lives?
With live-streaming applications on millions of smartphones around the globe, changes in media coverage, politics, and advertising are imminent. But the biggest change may be manifested in a completely new kind of online interaction. With Periscope and other live-streaming applications, it will be easier to reconnect with families, and share happy moments such as weddings, birthdays, and graduations all in real time.
Live streaming can revolutionize news reporting by giving media outlets the opportunity to produce real-time news. At the same time, live streaming will create challenges for reporters as events and stories unfold instantly, journalists will have to adapt to the ever-changing dynamics of live-streaming reporting.
The advertising industry will greatly benefit from live-streaming apps, as well as experience difficulties in using such apps for marketing purposes. Live streaming can bring brands closer to customers, provide unbiased and instant feedback about products, and help to promote transparency in companies' practices. On the other hand, brands that decide to live stream for the purposes of promoting their products may be overwhelmed by the amount of people they will need to alert about their live-broadcasting. Companies will need to make sure that every person featured in live streaming intended for commercial purposes has signed a release, otherwise the brand can be sued for violating personal rights.
The world of politics is about to change, too. Political campaigns can be live streamed, providing instant access to candidates' everyday activities and all sorts of political events. Labor Secretary Tom Perez and Senator and presidential candidate Rand Paul are already using Meerkat and Periscope to live stream their political endeavors. Some financial and structural constraints of political campaigns may be diminished as live streaming is a free and easy-to-use platform that provides instant access to millions of voters.
---
Conclusion
Humanity seemingly has no other choice but to embrace new technology and welcome a new generation of social media apps based on live streaming. But as technology evolves so should our laws. There is an urgent need to rethink and reevaluate current laws pertaining to intellectual property rights and synchronize them with technological advances. There is also a need to create better ways to protect individuals from bullying and women from sexual harassment on the web. Media outlets, record labels, and sports leagues should also embrace new technologies. Consumers should be ready for a closer engagement with brands. Meerkat may have started the revolution, but Periscope made a mind-blowing breakthrough. We'll have to wait and see what's next when it comes to live streaming.
---
Resources
Primary
U.S. Copyright Office: Promoting Investment and Protecting Commerce Online: The ART Act, the NET Act, and Illegal Streaming
Additional
Australian Business Review: Periscope: Will the Live-Streaming App Be the Next Big Thing?
ABC News: Periscope, Meerkat, YouNow: Which Live Streaming App is Right For You
BBC News: Periscope: Anglesey Man Behind Video Streaming App
Billboard: The Meerkat Minefield: Legal Issues With Live-Streaming Apps
CBS: Periscope, Meerkat Threaten Multi-Billion Dollar Sports Broadcast Copyrights
Columbia Journalism Review: How Social Media Livestreams Will Impact Political Journalism
Customer Think: As Twitter Acquires Periscope, Live Video Streaming Apps Will Transform Social Media Marketing in the Second Half of 2015
DailyMail: New Live Streaming App Periscope is Already on Its Way to Becoming a Parent's Worst Nightmare
Fast Company: Streaming Video on Periscope Just Got Way Less Creepy
Graham Cluley: Periscope Raises Privacy Concerns
Guardian: Periscope Up! Twitter's Live-streaming App is Exciting Us, But Here's How it Could Be Better
Huffington Post: Why You Should Care About Periscope, Twitter's New Live-Streaming App
Huffington Post: What Does Periscope's Live Mobile Streaming Mean to Media?
IT Business: Up Periscope, Down Privacy? Twitter's Live Streaming Service Bound to Cause Controversy
Kerry O'Shea Gorgone: Meerkat, Periscope, Privacy and the Law: Is Live-Streaming Video Legal?
Legal Zoom: Copyright Law on Streaming PPV Events
MIT Technology Review: Broadcast Every Little Drama
New York Business Journal: Down Periscope: MLB  Set to Crack Down on Live Streaming From the Bleacher
The New York Times: As Twitter Introduces Periscope, Tech Titans Bet on Live Streaming Video
Providence Journal: So Social: Meerkat, Periscope Make it Easy to Live Stream From iPhone
Verge: Periscope, Twitter's Answer to Meerkat-Style Live Streaming, is Now Available
Wired: Twitter's Periscope App Lets You Livestream Your World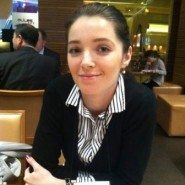 Valeriya Metla is a young professional, passionate about international relations, immigration issues, and social and criminal justice. She holds two Bachelor Degrees in regional studies and international criminal justice. Contact Valeriya at staff@LawStreetMedia.com.