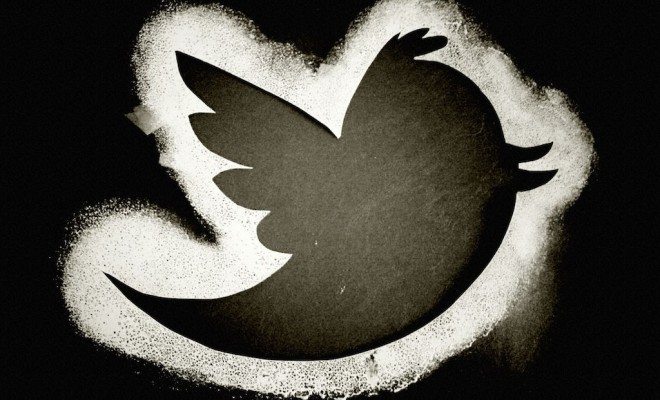 Image courtesy of [Andreas Eldh via Flickr]
Technology
ISIS and the Terrorist Social Network
The Islamic State of Iraq and Syria (ISIS) is well known for its brutality and fighting prowess. However, to create a caliphate and establish its own vision of Islam, ISIS leaders have done more than win battles and intimidate enemies. Taking a page from the Arab Spring, the group has adopted a very modern approach to attracting its followers and spreading its message. Read on to learn about ISIS' use of social media and the results of its campaigns.
---
ISIS and Social Media
The use of media by terrorist groups and even Al Qaeda, ISIS' precursor in some ways, is not new. Under ISIS however, a transformation has begun. It started slowly–when ISIS was first on the rise it engaged mostly in simple, private media communications among its own members or dissidents. But with the fall of Mosul in June 2014, the group finally had its stage and was ready to broadcast to the world audience. Far from the grainy videos of Osama Bin Laden wandering around in the mountains, ISIS began live tweeting its actions and posting statuses on Facebook. On Twitter especially the group has been successful in delivering its message by commandeering popular hashtags.
ISIS Fighters have also taken selfies next to victims or in occupied areas in attempts to show how great life is under the aspiring caliphate. ISIS has even engaged in unsolicited product placement, flashing images of Nutella and Call of Duty in videos and other forms of media. Perhaps most importantly to its Western audience, it started attracting an English-speaking membership that could communicate directly to the English-speaking world. Perhaps no better example exists than the man known as "Jihadi John." Born Mohammed Emwazi, he graduated with a degree in computer science from the University of Westminster, England. Despite his British upbringing, in 2013 he left Britain for Syria. Emwazi is by now a familiar figure, as he has been involved in some high-profile executions of non-Muslims.
ISIS has even utilized less popular forms of social media. For example, it's used PalTalk, a video chatroom where radical clerics have convened to praise ISIS and its leadership. The group created an Android App called Fajer Al Bashayer (Dawn of the Good Omens) that provides users with up-to-the-minute updates on ISIS' movements. The app also includes software that appropriates the Twitter accounts of the downloaders and uses them to further propagate the group's ideology. ISIS even has its own magazine, Dabiq, which combines graphic insights into violence perpetrated by the group with interviews of its members, resembling a sort of gossip magazine. The video below details how ISIS has been using social media to its advantage.
---
Influence of the Arab Spring
How did ISIS end up turning to social media to further its cause? Well, it may have taken some inspiration from the Arab Spring. In 2011, one of the catalysts that fueled the Arab Spring movement was the use of social media to coordinate gatherings and denounce authoritarian regimes. While this has been employed for similar causes before, the scope in this case was revolutionary and transformative.
Various Middle Eastern leaders took notice and began to censor social media access they deemed dangerous. This may have had the negative consequences of chasing off progressive voices who lost faith in social media as a means of communication. But, it gave groups like ISIS ideas about powerful ways to attract members and money. The accompanying video explains the way social media has been used from Arab Spring to ISIS.
---
Have ISIS' social media campaigns been successful?
How successful has the group been in attracting new fighters and inflows of capital? These results can be broken up into two categories: those who have pledged direct support to the group and the potential lone wolves it has inspired at home in Western nations.
Direct Supporters of ISIS
The first group includes people who have actually moved to ISIS-controlled areas. Many of them, particularly from the West, are drawn by the notion of a Muslim paradise. Often they feel out of place in Western culture. Many are young and eager to find a place where they can be accepted.
The message seems to be finding a plentiful breeding ground too, as thousands of Westerners, including teenagers, have already gone to the Middle East to fight for ISIS. Evidence of this startling trend can be found all over the West. In late 2014, there were three sisters from Colorado who were stopped in Germany as they were trying to fly to ISIS-controlled territory. More recently, the news has focused on three teenage British girls who are believed to have left their homes to join ISIS.
While ISIS is sinister in every way, its recruitment of girls and young women is especially so. Preying upon feelings of alienation and offering acceptance, ISIS has lured many women from Western nations to its cause. While many of these girls may dream of aiding a movement and finding a soulmate, they often experience something much worse. Their fates can include rape, forced marriages, and even enslavement at the hands of their alleged liberators.
How exactly is ISIS seducing these women and its other alienated recruits? The answer to that question comes in two parts. First, ISIS tries to attract attention and create a bigger name for itself. The end goal here is to project its strength and its ability to stand up to entrenched powers such as the United States. This strategy can speak particularly to people who feel victimized by the dominant cultures in the West.
Secondly the group has made a series of videos depicting how great life is under ISIS. These include highlighting the group's charity  work, its efforts at establishing an appropriate Muslim state, and choreographed scenes of violence to appeal to viewers. ISIS also has responders who will directly engage Westerners who feel an inclination to join ISIS. These responders act as recruiters, echoing the themes of the videos that show the greatness of life under ISIS and the satisfaction women and others can gain living in an ISIS sphere.
The group is also getting some financial support online. ISIS has used Twitter as a place to receive donations along with recruits, despite the best efforts of the US government.
Lastly the group has been able to garner support and allegiance from other like-minded terrorist organizations through social media. Recently, the infamous Nigerian terrorist group, Boko Haram, pledged its support for ISIS and has even begun adopting some of its tactics for publication and recruitment.
Lone Wolves
Along with calling for would-be jihadis to come join the cause in Iraq and Syria or to provide donations, ISIS has also employed another tactic. It's used social media campaigns recorded in French and subtitled in English to encourage radical action in Western countries. Instead of encouraging dissatisfied men and woman in these areas to come join the war in the Middle East, it calls for them to make war against their own governments at home. In this regard there also seems to be some examples of success on ISIS' part. The most notorious so far is the attack on the magazine Charlie Hebdo in Paris and the killing of hostages a few days later in a kosher deli. These, along with subsequent attacks on police officers patrolling the city, have been attributed to ISIS-inspired terrorists, although exact motives remain uncertain. The video below depicts ISIS' efforts to arouse lone wolves in the West.
---
Fighting Back
While ISIS has shown a mastery of modern day social networks, Western forces are also fighting back. The United States has already launched a major social media offensive, dedicating a contingent of manpower and materials to fighting ISIS propaganda online. The British have taken a similar approach and adopted the American model for its own program. Both countries are also pressuring companies such as Twitter and YouTube to clean up their sites and rid them of ISIS propaganda.
It is far from clear how effective these efforts have been. Many experts caution against ridding the web entirely of ISIS and its supporters as their posts can be valuable sources of information on the group. Additionally, while the U.S. and British governments are launching their own offensives against ISIS, many people remain skeptical about how effective government-run social media can be. Lastly there are strategic concerns to be considered. While to most people ISIS comes off as repulsive, a mystique could be created about the group by denying it the opportunity to speak, which could further improve recruiting.
---
Conclusion
ISIS' use and mastery of social media is intriguing. The fact that it uses sites such as Twitter or Facebook seems almost unbelievable, and stands in direct contrast to common assumptions about the backward nature of terrorist organizations. Additionally, the efforts in response by the United States and its allies also clearly show that the nature of warfare has rapidly changed in the social media age.
Despite the seemingly harmless means by which it communicates and disseminates its messages, ISIS remains a ruthless terrorist organization. It is also clear however, that it is successful both on the battlefield and on the internet. The next step for the West is how to counter ISIS' message while pushing  back in Iraq and Syria. Unfortunately the military part will likely be the easier path, even as debate over putting boots on the ground proofs devisive. There's a new battle being fought, but this time, it's on our computers.
---
Resources
Primary
Anti-Defamation League: Hashtag Terror
Additional
CNN: What is ISIS' Appeal to Young People?
CBS News: ISIS Message Resonating With Young People From U.S., West
U.S. News & World Report: ISIS Ability to Recruit Women Baffles West, Strengthens Cause
Hill: ISIS Rakes in Donations on Twitter
Newsmax: Tell ISIS Aligned Groups They Are Targets
Fox News: "What Are You Waiting For?"
Daily Beast: Can the West Beat ISIS on the Web?
Daily Beast: ISIS is Using Social Media to Reach You, Its New Audience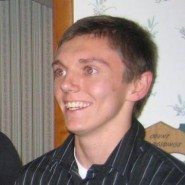 Michael Sliwinski (@MoneyMike4289) is a 2011 graduate of Ohio University in Athens with a Bachelor's in History, as well as a 2014 graduate of the University of Georgia with a Master's in International Policy. In his free time he enjoys writing, reading, and outdoor activites, particularly basketball. Contact Michael at staff@LawStreetMedia.com.