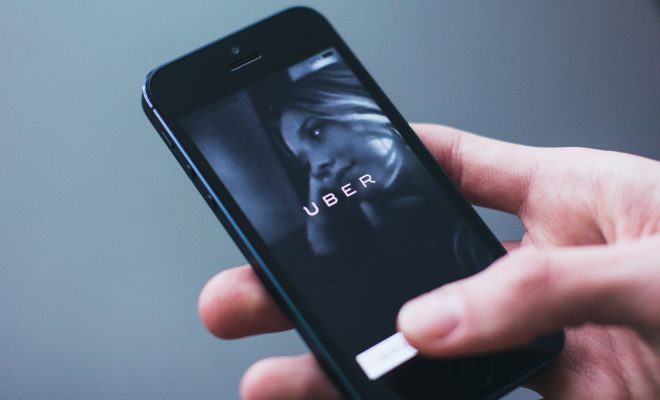 Image courtesy of freestocks.org; License: Public Domain
Politics
Follow the Money: The Sharing Economy Meets Washington
Sponsored Content
Imagine you're traveling to Washington D.C. for the weekend. You arrive at the airport and, instead of waiting in the extremely long cab line, order a Lyft. The Lyft takes you to your lodgings for the weekend–a room in a house that you found on Airbnb. When you get there, you're hungry–after all it's a long distance from your fictional location of origin. You order a sandwich from UberEats. While you eat, you miss your dog, but you remember that he's in good hands with his Rover sitter. And you deserve this trip–you didn't do all those extra tasks on TaskRabbit for nothing!
All of these companies–Lyft, Airbnb, Uber, Rover, TaskRabbit–are part of the sharing economy. Unthinkable just a decade ago, the sharing economy exploded seemingly overnight, creating new services for existing markets. And with those new services come new policy concerns, including regulation, competition with traditional services, and safety. Companies that are part of the sharing economy have plenty to lobby for and against. Read on to go behind-the-scenes with the Center for Responsive Politics (CRP) and follow the money behind lobbying for the sharing economy at the federal level.
---
Uber and Airbnb Go to Washington
Let's look at two of the largest and most well-known sharing economy players to see how they've ended up in Washington–Uber and Airbnb. Founded in 2009 and 2008 respectively, Uber's ridesharing and Airbnb's roomsharing platforms quickly grew. But as they grew, so did some of their problems. Uber and Airbnb have both been battling regulations and concerns at local and state levels since their inception; take Uber's exodus from Austin, Texas, or New York's cracking down on Airbnb advertising. Both companies spend plenty of money fighting laws and regulations that could hurt their business models at the local and state levels. But, increasingly, they've started to set their sights on Washington D.C., and have begun lobbying Congress and federal agencies as well. That move makes sense–federal policy can have a significantly greater impact on both companies than that of one city or state. And as these companies look toward innovating for the future, they may very well need federal support.
Their efforts to lobby at the federal level have ramped up quickly. According to CRP, in 2013 Uber spent just $50,000 on lobbying; by 2016 it boosted its lobbying investment 2,600 percent, spending over $1.3 million to try to influence Congress and other federal agencies. Major tech companies that were once fledglings themselves also expanded their lobbying efforts significantly. For example, Google started lobbying in 2003 with a mere $80,000; in 2016, it spent $15.4 million, making it the behemoth in the industry. Amazon spent $11.4 million last year, and Microsoft, $8.7 million.
Airbnb has had a less precipitous ramp-up in lobbying, but has still seen a steady increase over the last few years. In 2012, Airbnb spent $195,000 on federal lobbying efforts, in 2016 that number had climbed to just under $500,000. But Airbnb isn't trailing some of the largest hotel chains in the U.S. by much. For example, Marriott International, by many accounts the largest hotel company in the world, spent $670,000 on federal lobbying in 2016.
These numbers only provide a snapshot into the lobbying activity of these companies. For a full look at the numbers, check out CRP's info on Uber and Airbnb. But here's the important takeaway: Uber and Airbnb, despite being relatively young companies, are making significant moves to influence members of Congress, as well as federal agencies.
---
Join the Pool: Uber's Lobbying Efforts 
So where did that money go? As a relative newcomer to the lobbying arena in Washington D.C., Uber hasn't made any huge moves yet, but has rather mainly focused on smaller scale, attainable goals. While Uber has long sparred with taxi groups, as well as dealt with regulations that have forced it out of some cities and states, those kinds of skirmishes have largely happened at the state and local level. Nationally, Uber has had other priorities, including initiatives to clarify and modernize transportation regulations. For example, one lobbying accomplishment for Uber was getting language into the National Defense Authorization Act that would allow the rideshare service to pick up and drop off passengers at military bases.
But Uber has also begun to spend some money on its future endeavors. Uber is already starting to lobby, for instance, on behalf of self-driving cars, which are largely viewed as the next level of innovation for the company. Uber joined a coalition, the Self-Driving Coalition for Safer Streets, that includes its competitor Lyft, as well as Ford, Volvo, and Google. Headed by David Strickland, a former administrator of the National Highway Traffic Safety Administration, the group aims to influence the Department of Transportation as it solidifies some guidelines for self-driving cars. To that end, it spent $30,000 on federal-level lobbying in 2016.
---
Knocking on Doors: Airbnb's Lobbying Efforts
What about Airbnb's lobbying efforts–where do those end up concentrated? Like Uber, Airbnb has largely focused on building a presence and relationships with lawmakers–not any big moves. Early in 2016, Airbnb hired former Republican Congressman Vin Weber, of Minnesota, to up its federal advocacy presence. Weber explained to The Hill: "The good news is, they are smart enough to get involved in this town before they really need anything. They're trying to introduce themselves before there's any problem to be dealt with on the federal level." But Airbnb has been cagey, in its lobbying reports, about revealing its interests in Washington: it often fills in the space for "Specific lobbying issues" with vague phrases like "programs and policies affecting the sharing economy" or "regulatory issues."
Some of Airbnb's energy has been concentrated on fighting the hotel industry. For example, the American Hotel and Lodging Association has been lobbying for more intense regulations for short term rentals like Airbnb; Airbnb has pushed back, publicly claiming the organization is anti-union and against minimum wage increases.
---
Conclusion
Uber and Airbnb have become such ubiquitous parts of our lives, despite the fact that they only sprung up a few years ago. But their moves in Washington, while recent, have been growing and are important to track. Because Uber, Airbnb, and other mainstays of the sharing economy like Lyft, Rover, and TaskRabbit, serve to disrupt their markets and provide existing services in new ways, they are particularly concerned about the effects certain federal regulations could have on their companies.
These companies have also started to increasingly make their political engagement known, especially in the wake of Trump's presidential win. Right after Trump's controversial executive order regarding travel from seven Muslim-majority countries, both Uber and Lyft fell into the political conversation. Uber came under fire after continuing to offer rides to JFK Airport despite a traffic strike, and #DeleteUber began trending as a result. In response, Lyft pledged to donate $1 million to the ACLU over the next four years. While federal lobbying matters, Uber, Lyft, and other sharing economy companies have shown that they're willing to up their political engagement in other ways too.
Clearly there are many reasons that both companies have begun spending more heavily on federal lobbying. As Uber and Airbnb become more visible on the lobbying circuit, it's worth watching how they spend their influence investments.
---
Resources
Primary
OpenSecrets: Sharing is Caring: Uber, Airbnb, Lyft Invest in Washington
OpenSecrets: Uber Technologies
OpenSecrets: Uber Technologies: Issues
Additional
Business Insider: Uber says it has over 80% of the ride-hailing market in the U.S.
The Hill: Uber tripled its lobbying efforts in 2016
Computer World: Uber, Amazon, and Tesla Ramped Up Their U.S. Lobbying in 2016
Fortune: Major Self-Driving Car Lobbyist Talks Safety, Risk, and Tesla Autopilot
Verge: Google, Ford, and Uber just created a giant lobbying group for self-driving cars
Law Street Media: Uber, Airbnb: Is the "Sharing Economy" Dangerous?
The Hill: Airbnb bolsters its DC lobbying force
Washington Post: Airbnb bulks up lobbying presence as lawmakers increase scrutiny of 'sharing economy'
The Hill: Airbnb hits hotel lobby in message to Capitol Hill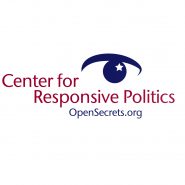 Nonpartisan, independent and nonprofit, the Center for Responsive Politics is the nation's premier research group tracking money in U.S. politics and its effect on elections and public policy. Our vision is for Americans, empowered by access to clear and unbiased information about money's role in politics and policy, to use that knowledge to strengthen our democracy. Our mission is to produce and disseminate peerless data and analysis on money in politics to inform and engage Americans, champion transparency, and expose disproportionate or undue influence on public policy. The Center for Responsive Politics is a partner of Law Street Creative. The opinions expressed in this author's articles do not necessarily reflect the views of Law Street.